Skill Shop #10: Caramelized beef with quick pickles summer roll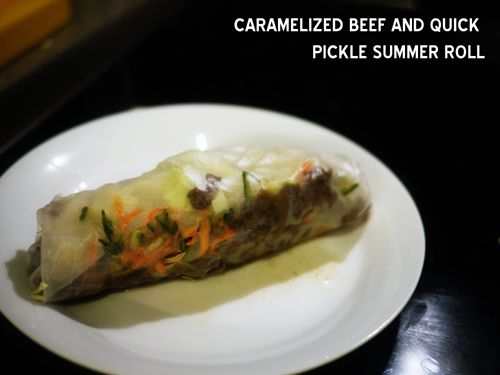 I love the term summer roll.
More specifically, I love the fact that you can put the feeling of a season, summer, in a bite of food.
A dish is a success when it transports you, reminds you of times past or opens new doors for you.
This dish reminds me of when I lived in Hanoi, a simple, tasty, summer bite in a roll. No sauce needed, a one pack punch.

Caramelized beef with quick pickles summer roll
Click more for the video