Skill Shop #13: A Big Bowl of Chili
"Next to music there is nothing that lifts the spirits and strengthens the soul more than a good bowl of chili."
Harry James (1916-1983) band leader and trumpeter
I agree.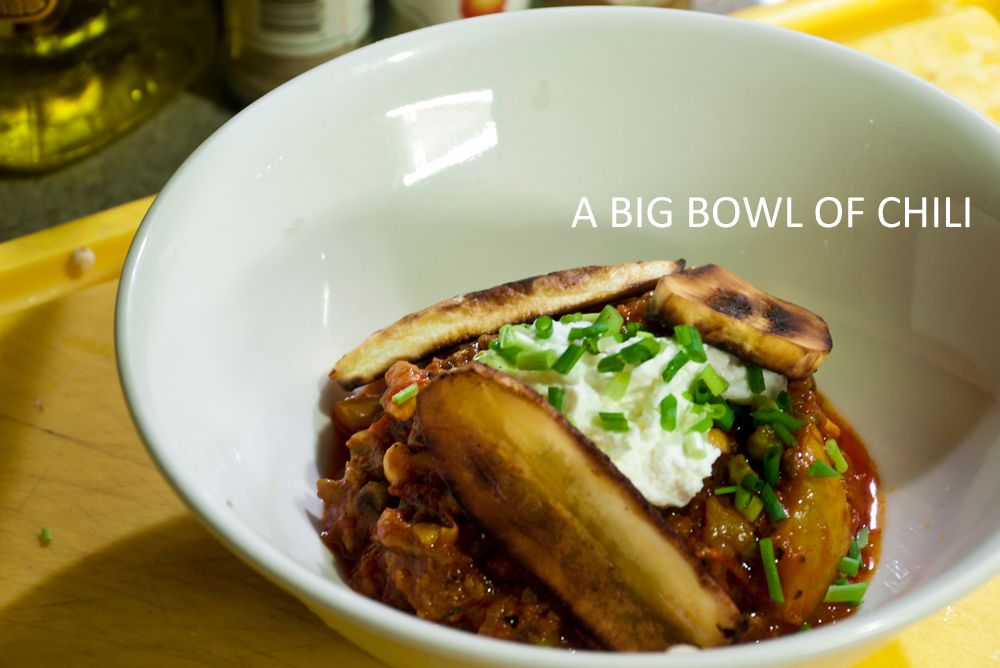 Chilli is one of those dishes you always see in movies set in texas or somewhere in the South West of the USA, either in a cook off, a cowboy cook out or as a school dish slop, however it is a dish that is more often than not misrepresented. If you ask around most people think Chilli has beans, but in truth all the original recipes call for just ground lean beef and a mix of different vegetables (but no beans).
I choose to make this into a Skill Shop because Chilli is such a nutritionally dense and complete meal. It has all the different types of protein and vegetable you might need after a hard session and it makes you feel better than the sometimes repetitive salad+protein combination you eat when you are trying to be healthy.
Secondly, for you moms and dads out there with picky children, this is a very effective way of sneaking more veggies into their diet. They will probably think this is like chilli con carne or a sloppy joe mix or the infamous bolognese. All things that go down easily with kids, this recipe however brings the vegetable count to a higher and more potent level.
Give it a go, click more.
(Paleo Friendly)

Good for about 3 people.
– 1 yellow pepper, 1 red pepper chopped
– 1 medium white onion chopped
– 4 cloves of garlic chopped
– 3/4 can of Hunts crushed Tomatoes (400-500 grams)
– 1 handful of spring onions chopped
– 350 grams of ground lean beef
– 2/3 cup of peas
Spices – these are heaped teaspoons–
4 tsp of cayenne pepper (gradually, more or less depending on your spice tolerance)
– 2 tsp of paprika
– 2 tsp of tumeric
– 1 tbsp of dried oregano or basil
– 2 tsp of cumin
– 3 tsp of white pepper
– spring onions for garnish
– 1 tbsp of ricotta, sour cream or goat cheese.
– 1 small plantain
Place all the veg in one pot over medium heat with the oil of your choice (Filippo Berrio Olive Oil or some Coconut Oil if you are paleo), sweat out the vegetables until translucent. Add all the spices and the beef, mix vigorously until all is well balanced. Simmer until the beef released its juices.
Add in the peas and the Hunts Crushed Tomatoes, i'm using this canned variant because they have a great flavor, are all natural and have no additives, meaning its as close as you are going to get to fresh ones, with the slight advantage that these are already peeled, concassed and chopped. These can be found in any supermarket.
Fry off a sliced small plantain in a little butter until just browned and tender, use this as your chips when you garnish the bowl.
Simmer at a medium heat, covered for about 40 mins. Open, taste, season with salt and any other spices you want to be more pronounced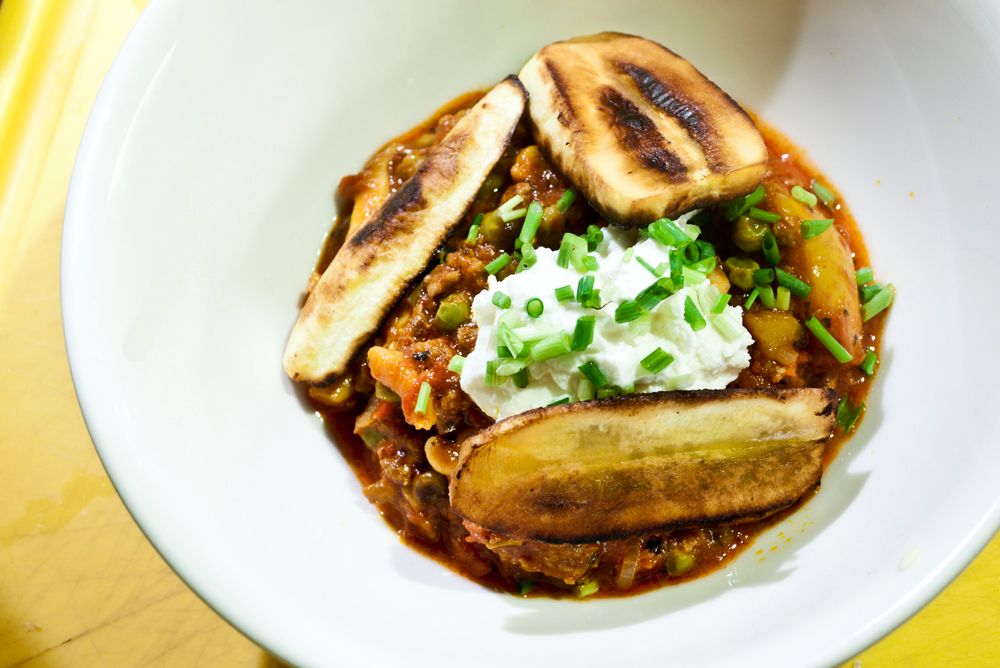 Serve in a white bowl, garnish with your choice of dairy and the spring onions.
Even just this alone is already a meal, no real need for any starch.
SONG: CHET FAKER – CIGARETTES AND CHOCOLATE