Skill Shop #11: Homemade Nutella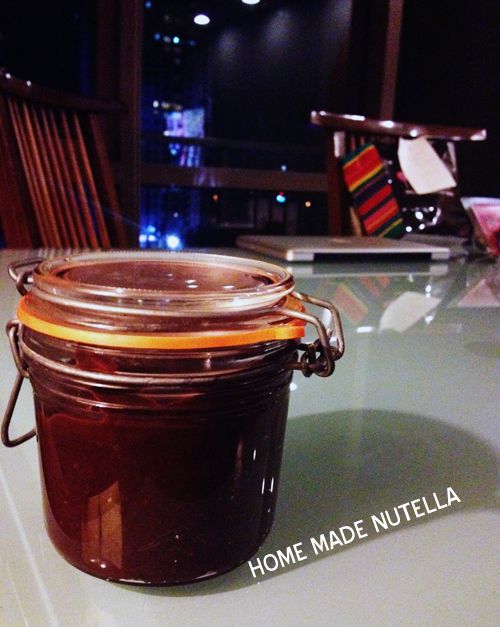 DISCLAIMER: i couldn't find my memory card the other day when i was cooking, so the reason why this post looks like Instagram Heaven (Hipster Jah), is because it is shot (video + photo) on my Iphone.
The other day i was at home and Anne asked me if i had Nutella. Fail, i didn't. A sad face ensued. So i had the deliberate, now obvious, epiphany to make my own.
After thinking about it and going over the recipe in my head (you see i don't test my recipes first, i kind of just make them appear in my mind and if it makes sense i'll do it) i realised that it couldn't be too complicated.
I forgot about my chocolate incompetency for a while, shelved the idea thinking no one would be interested to see it and went on with work, waiting for inspiration to throw something at me. I went on local food blog Pepper.ph and saw this http://www.pepper.ph/quickmelt-cheese-katsudon-how-to-make-katsudon-youd-love-to-come-home-to/ where they basically call me a leek lover. Health freak, fat hater, fake Jaime, abs galore (i wish), call me anything you want, but never call me a leek lover. What an insignificant vegetable. They basically begged me to let The Fat Kid loose. Interestingly, they just posted earlier their Nutella Truffles with, yes, you guessed it, Store Bought Nutella (pfffft). So, i'm taking it one stop further, Homemade Nutella. Oh and my sweetener you ask? Condensed milk. Mind Blown.
Press more for the video!
Homemade Nutella (or Chocolate Hazelnut Butter)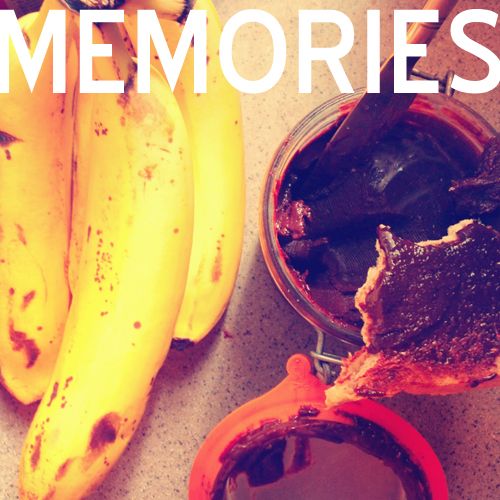 You want at least 2 cups of ground hazelnuts or you can mix it up: 1 1/2 cup ground hazelnuts and 1/2 cup ground almonds. Make sure your hazelnuts and almonds are toasted a little (in the oven just put them in dry) so that they release their natural oils. Next you want to put them in a food processor and just grind them until it starts looking like peanut butter (you can add in a tbsp of peanut oil to help if you're not getting a paste like consistency. Melt 6oz of dark chocolate (real chocolate please – check the ingredient list, at least 70-80% dark) with a knob of butter in a double boiler and add it to our nut butter mix with 1/4 cup of condensed milk, 1/3 cup of whole milk, 1 tsp of vanilla extract, a pinch of salt and 1/4 cup of unsweetened cocoa powder and blast the whole thing until nutella like consistency is reached. Bear in mind that when you keep it in the fridge it'll get slightly harder.
Remember, your taste buds are king and my recipes are secondary. Add milk for a more liquid mix, add salt if you need more of it, add condensed milk if you want it to be sweeter, add cocoa powder if you want a stronger more bitter chocolate balance and add more hazelnuts, well if you need more hazelnuts. You will eventually find your own perfect balance. This was mine.
Now, what makes this recipe indulgent? Well most of the "bad calories" will be coming from the condensed milk and the sugar in the 80% dark chocolate. So if you want to make this Nutella extra healthy, use an alternative, artificial sweetener or my preference is using a natural one (honey or agave in little quantities) and then don't use the chocolate, stick to the Cocoa powder only and just add some milk if you need something a little more liquid. Trust me it taste just as great. You will realise that Nutella is actually more hazelnut than it is chocolate.