Skill Shop #1 : Prefect Creamy Scrambled Eggs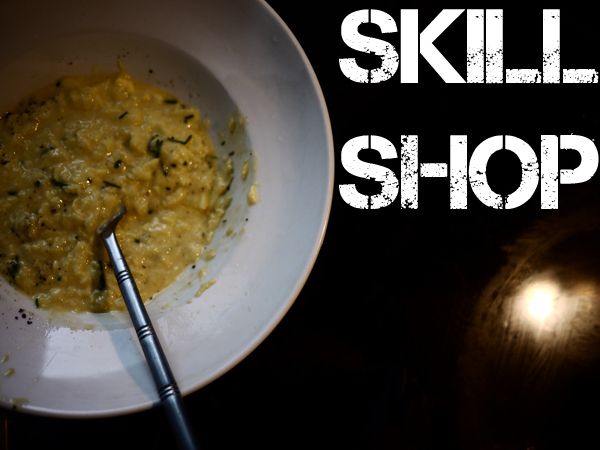 Welcome to the new Series i like to call SKILL SHOP. Here i'll cover through short videos, basic skills that will make you look like a rockstar in the kitchen. Nothing to elaborate, always simple, easy, useful and necessary skills people think are a usually a given, but once confronted, realise, damn, i should of learned how to do that. Now people will see *gleam of hope in my brown eyes*: "damn, i should of watched that The Fat Kid Inside video".
So SKILL SHOP #1? Eggs of course. Scrambled Eggs to be exact. How do they get so creamy and unctuous, but each time your try it, they are either too dry, too raw, or have weird consistencies (long flaps, small shards, gu…). Well here you go: *tatttaaaaaaaa*
I know, i know, eggs again, well its the easiest thing to cook, but the most horrible thing to eat when done wrong, so start getting it right, most restaurants in know, don't.
Mind Blown (no not really)