White Bean Salad dressed with Olive Oil and Chili Squid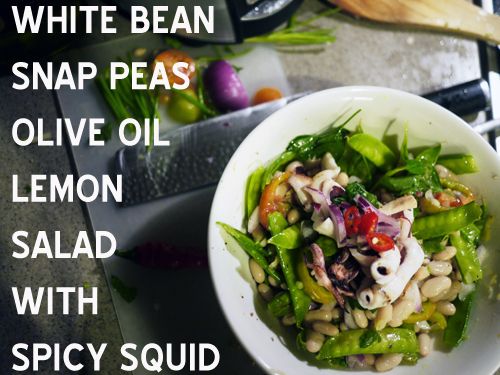 Cooking Fresh is all about respecting the individual flavours of each singular element, while creating an overall sense of cohesion. Just like government right? Respect the opinions but act for the greater good? A concept lost on most unfortunately.
Today it's all about that. So many things have happened in the last few weeks: Corona (for our foreign friends, the former Chief Justice of the Philippines) gets impeached after months of trial; Pacquiao loses to Bradley; a week filled with sports action (Heat vs Celtics, Nadal vs Djokovic, Canadian F1, etc…); the electoral races in the US, helicopter and plane crashes, continuing problems in Syria and this is not even the tip of the iceberg. In all these instances, everyone suddenly becomes an expert and has an either very naive opinion or a tediously well-formed one.
Sometimes in the kitchen people tend to do the same thing, giving each ingredient its own voice/opinion, but the whole point is less is more, and having all of them work together. One way I like attaining that is by using great tasting Olive Oil. I'm somewhat biased when it comes to olive oil and my favourite brand is Filippo Berio. Its available basically everywhere and is flown in from Italy. Great taste, flavours and not to obtrusively powerful like some. This recipe calls for both their Olive Oil and their Extra Virgin Olive Oil.
Give it a try. Olive Oil is to cooking what Hand Holding is to humans :)
White Bean Salad dressed with Olive Oil and Chili Squid
First clean the squid completely (remove bones, cartilage, ink pouch…), then score the inside lightly without going through the flesh and marinate quickly in Filippo Berio Olive Oil, juice of half a lemon and some sliced red chilli. Fry a garlic clove with olive oil and cook the squid 1 1/2 mins each side at high heat.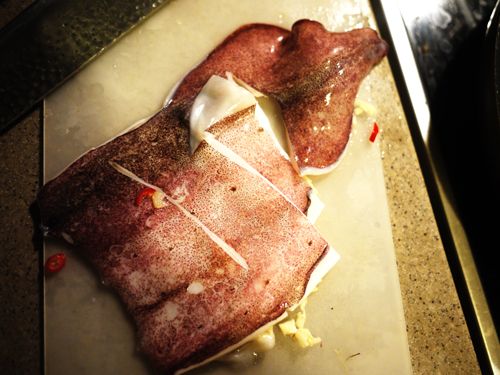 The use 1 can of white beans and rinse very well in cold water then keep in the fridge. When ready, add 3/4 cup of cleaned fresh snap peas, 3 sliced small tomatoes, 1/2 very thinly sliced red onion (if you have shallots, use them instead), add in some lemon zest, juice of half a lemon, chopped spring onions, a drizzle of Filippo Berio Extra Virgin Olive Oil and salt and pepper.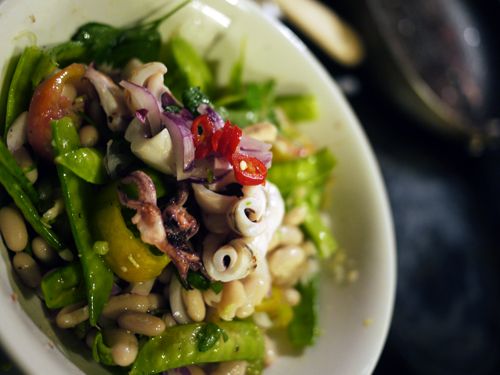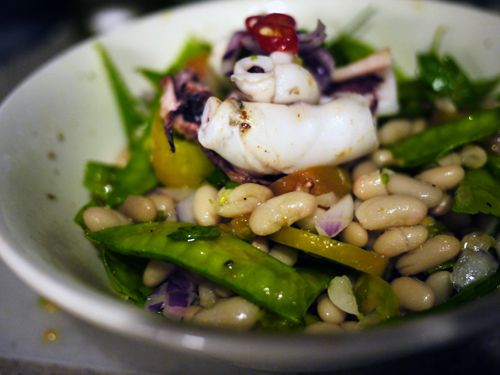 Toss and top with the Squid.
Simple.