The Salad Bible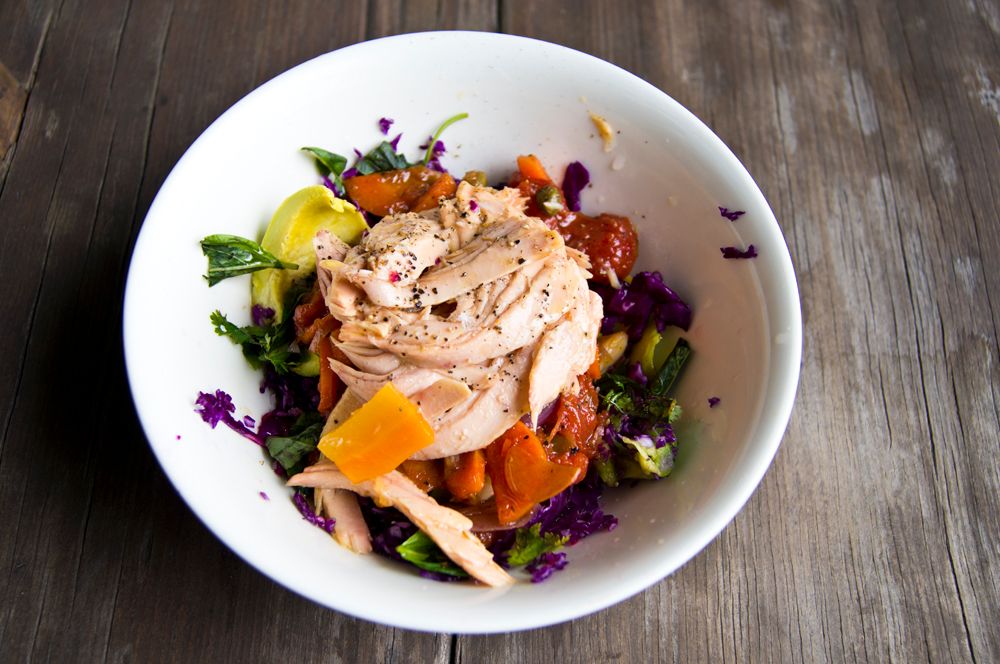 The other day I was having dinner with some friends and they made fun of me because when they asked me what I ordered, I replied "a massive salad" and that I would be fine with that and wouldn't have to pick from their plates. They chided me for (1) calling the salad "massive" and (2) for considering the course as a meal that would get me full enough and carry me on until the next day.
This got me thinking. When people decide to go on a diet, they automatically assume that they will be eating a rabbit's diet and are prepared to face the doom of a green field of leaves and vegetable sticks. While we've already proven that a diet doesn't necessarily mean just salad in all the previous posts, I want to show you that even if you only had to eat salads, you could do so and be extremely satiated.
The general misconception is that a salad is some wilted lettuce with a side of vinegar and olive oil and minimal seasoning. How dreadfully boring. If this is the only type you know, go out and live a little. The creative spectrum of the "Salad Course" is incredibly expansive and you could probably go months with just eating different types of them. The rub lies in knowing how to create and prepare filling variations with whatever fresh ingredients you can find that won't leave you wishing death upon all vegans. This is your Salad Bible and it will achieve just that. We will talk about the elements of a well composed dish and how to mix and match them seamlessly.
Salad, a lot like life, is all about balance and diversity.
(Shit just got deep)
The Salad Bible
Concept
Before thinking of wild ideas and pairing 100 ingredients together in one bowl and expecting it to taste like rainbows you need to decide on a direction. It is a staple dish around the world, so your thought process can be country driven (Thai Salads, French, American, Italian, Swedish, Mediterranean…) or it could be based on salads that you've already tasted (Caesar, Nicoise, Cobb, Ambrosia ewwww…). From there think about the ingredients and the flavour profiles used and trust this as your guide.
–          Balance: Try and think about how all the flavours will meld together, salty, sweet, umami, try and imagine the taste in your mouth.  A beautiful salad is a well composed selection of a maximum of 4-9 ingredients, made sure to fit properly together in terms of taste (don't put fish salt with something that's already salty, don't use honey if you already lots of sweet fruits).
Weight (you don't want to put potatoes, with sweet potatoes with beans for example)
Texture (you don't want the texture to be one dimensional, think of how each ingredient will contrast with each other)
Common sense (if your ingredients are heavy, you don't want to add a heavy dressing; when your protein is fatty, you want to make sure to add lots of citrus to bite through it)
Cut (this ties in a little with presentation, but try and make sure that all the ingredients have the same cut size/width/length, so it doesn't make it messy to toss around and mix properly, you want to be able to take a fork hit and down and get the perfect bite; not have to battle to try and get all the ingredients at one on your cutlery)
Technique (which elements are going to be cooked, baked, seared, grilled, scorched…and which will just be freshly served? Have a mix of both on the plate, warm and cold. Or hot and then chilled so that it all turns out cold)
Measurements (define the star of the dish, the one defining ingredient and work around it; if you want a proper mixed salad, everything that goes in it needs to be, more or less, of the same amount.).
Click more for: Ingredients, Dressings, Rules, Preperations, Skills…
(picutred here my red cabbage, tuna loin, tomato and onion salsa, avocado and coriander salad with pure lemon juice (1 lemon) and a tbsp of olive oil)
Ingredients
Here is a list of ingredients I consider great when incorporated in salads, per flavour profile (don't let this restrict you, it's just a guide)
–          Greens: Spinach, coriander, basil, dill, all kinds of lettuce, kale, chard, arugula, mint, parsley, any baby leaves,
–          Proteins: Chicken, beef, pork, veal, lamb, tuna, salmon, shrimp, lobster, pates, sausages, eggs, scallops, jerky, hams, deli meats, cheese, bacon, nuts, crab, turkey.
–          Grains: semolina, quinoa, amaranth, bulgur, buckwheat, brown rice, wheat pastas, bread, couscous, rice noodles.
–          Vegetables/ Tubers/Legumes
Asian: beans, sweet potato, jicama, cucumber, tomatoes, onions, carrots, ginger, snap peas, beans, snow peas, papaya, daikon, lemongrass, cabbage, Asian cress, watercress, wombok, avocado, chilli, coconut, bok choi, kankong, fern, seaweed, garlic, radish, eggplant, baby corn, mushrooms
Caucasian: Brussel Sprouts, artichoke, asparagus, cabbage, cress, tomatoes, onions, snow peas, green peas, all beans, avocado, endives, fennel, beets, leeks, potatoes, carrots, mushrooms, courgette, squash, bell peppers, aubergine, radish, corn
Middle Eastern/Indian: chickpeas, white beans, all legumes, fresh peas, cucumber, leeks, potatoes, cabbage, onions, garlic, fennel, carrots, tomatoes, squash, eggplant,
–          Fruit
Asian: Plum, lychee, papaya, mangos, lime, lemon, grape fruit, mandarins, pineapple, peaches, bananas.
Caucasian: nectarines, peaches, mangos, pineapple, all berries, citrus, oranges, passion fruit, apples, kiwi, grapes, figs.
Middle Eastern/Indian: dates, dried fruit, chutneys, mangos, citrus, oranges, figs.
I'm sure I missed a lot of them, but this gives us an idea of what goes where.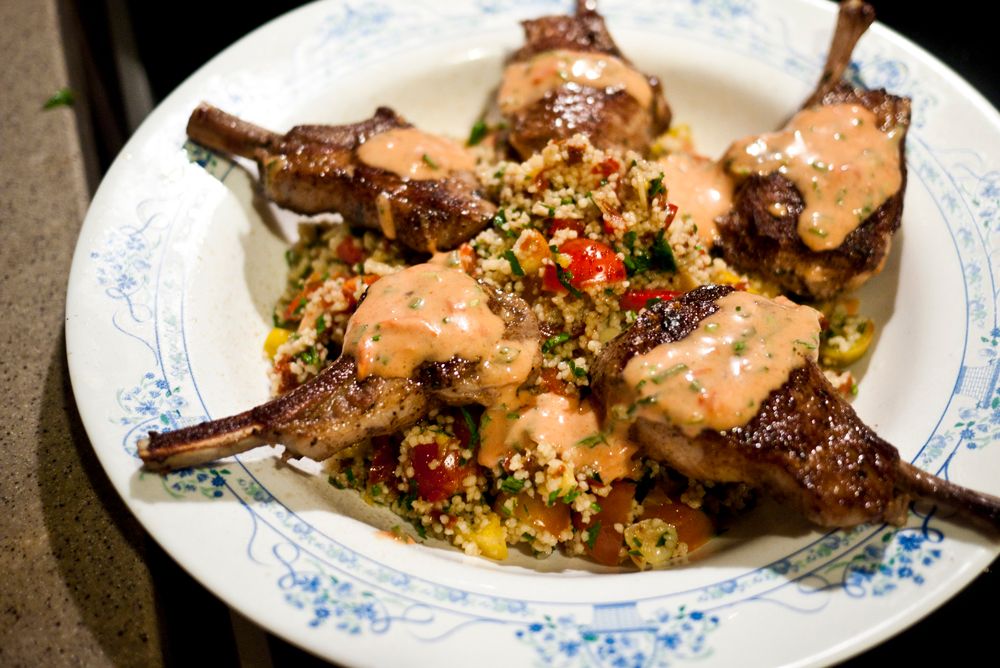 My couscous salad http://wp.me/p29LbV-l7
Dressings
A good dressing needs to complement both the ingredients listed and the overall them of the dish. Most dressing are composed of the following elements.
–          Oil: Olive Oil, safflower, canola, grapeseed, sesame (a drop only for taste), specialty oils (peanut, nuts, chilli…).
–          Sweetness: Honey, sugar variations (white, brown, muscuvado, stevia, coconut), fruit juices, maple syrup, molasses.
–          Acid: all types of vinegars, the basics are balsamic, red, white wine, cider, specialty, cherry, champagne, apple, mirin. All types of citrus, yuzu, limes, lemons, orange juice…
–          Salt: Seasoning is the most important, never forget the salt and some pepper if using.
–          Added Flavours: this can range from dried herbs, to spices(paprika, saffron, cayenne), to rinds (lemon, orange), fruit, pepper, garlic, shallots, egg yolks, sour cream, mayonnaise, mustards, chillies, seeds (sesame, etc.)
The Basic rule of thumb when making a dressing is to always have 3 parts oil, 1 part vinegar and other ingredients. However a 2:2 ratio works sometimes too. This is really up to you, so taste as you go. If its too runny then there's too much oil, too thick add vinegar, too sweet, add tartness; you get the drill.
My favourite way of mixing a dressing, asides from just stirring it together, I like to put all the ingredients in a jar (leave half of it empty) and shake the hell out of it too make sure it's well emulsified, or I enjoy using a blender too to get a well-mixed consistency. If you are serving your sauce on the side (I usually prefer it to all be mixed last minute) make sure you make your dressing at the very last moment and because it has to be cold, always make sure all your ingredients are always kept chilled.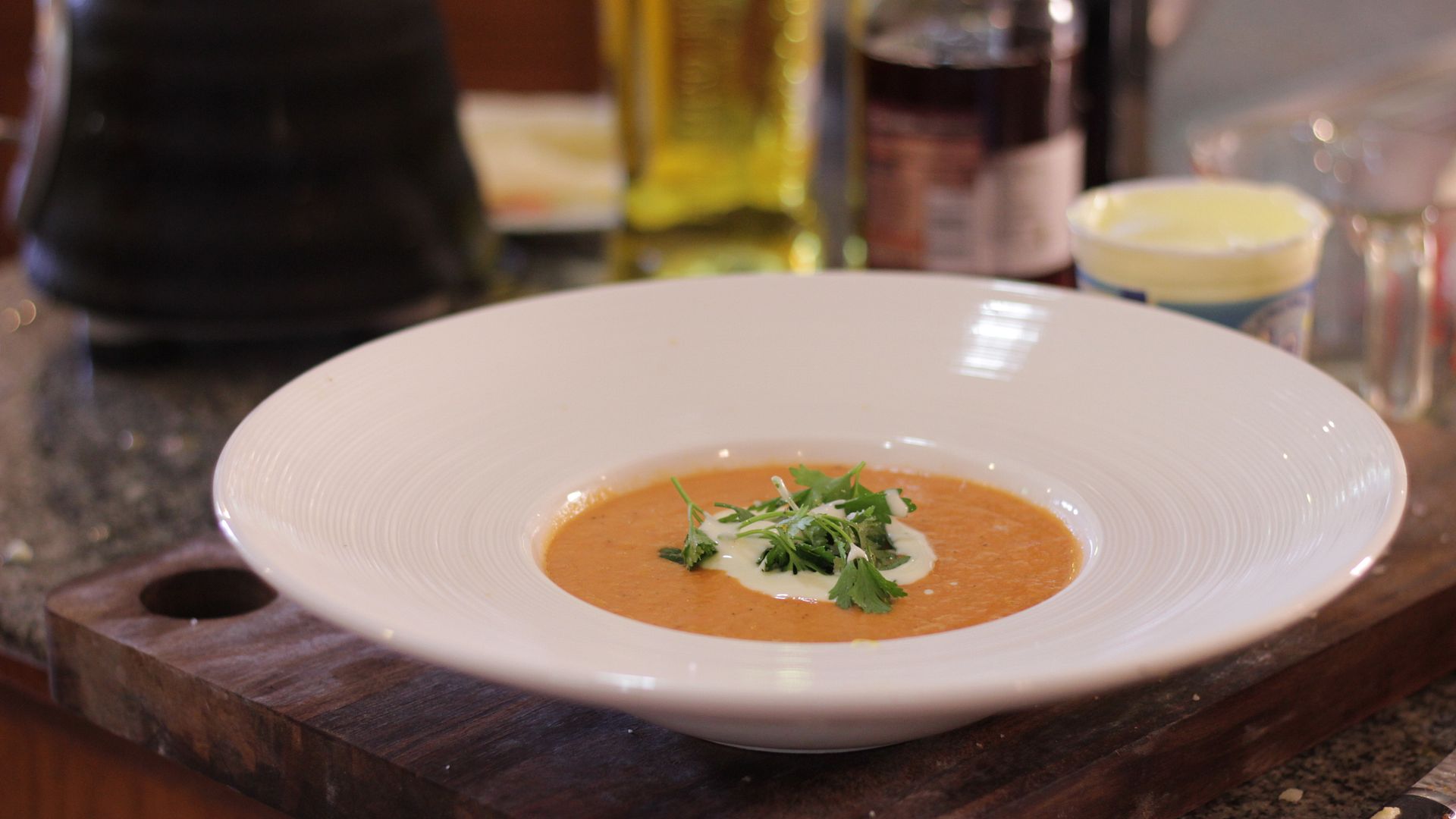 My blended salad, the gazpacho http://wp.me/p29LbV-k6
Rules/Presentation
–          For your leaves and herbs always try and clean them in freezing water, pat them dry or have them go through a salad spinner.
–          Never over dress.
–          Each element of your salad has to be lightly coated with the dressing when tossed. Not drenched nor dry.
–          Simplify.
–          Don't overdo it.
–          Google, there are literally millions of salad recipes available online.
–          Trust your taste buds, always taste.
–          Always shop the freshest ingredients
–          Keep an open mind when shopping if you see something that looks like it was just plucked out of the soil, go for it.
–          Don't over crowd.
–          In plating a bowl is always better for salads.
–          Always mix and toss your salads in a very large bowl before plating.
–          To infuse garlic in a dressing. Crush a clove and run it around the bowl you will use for tossing, the flavour will delicately seep in.
–          A salad is usually healthy, but it can get unhealthy very fast if you put too much of anything, or use too much sugar, add lots of grains, use too many fat ingredients, just use your common sense in composing one. Case and point some of the most high caloric dishes in menus worldwide can be salads (especially in the states)
–          Stay away from thousand islands.
–          Always ask for homemade mayonnaise.
–          Bacon does not make everything better.
–          Cut and chop precisely.
–          Always prepare last minute.
–          Toss together RIGHT before serving.
–          Eat immediately when ready.
–          Confucius says: If you put hot on fresh, fresh will wilt.
Now with all of the information above and the dressings below, you should be able to come up with some pretty decently creative salads. Just choose a couple of ingredients from the list above, have a coherent theme and spin up a tasty dressing and you've got yourself a filling, different and MASSIVE SALAD.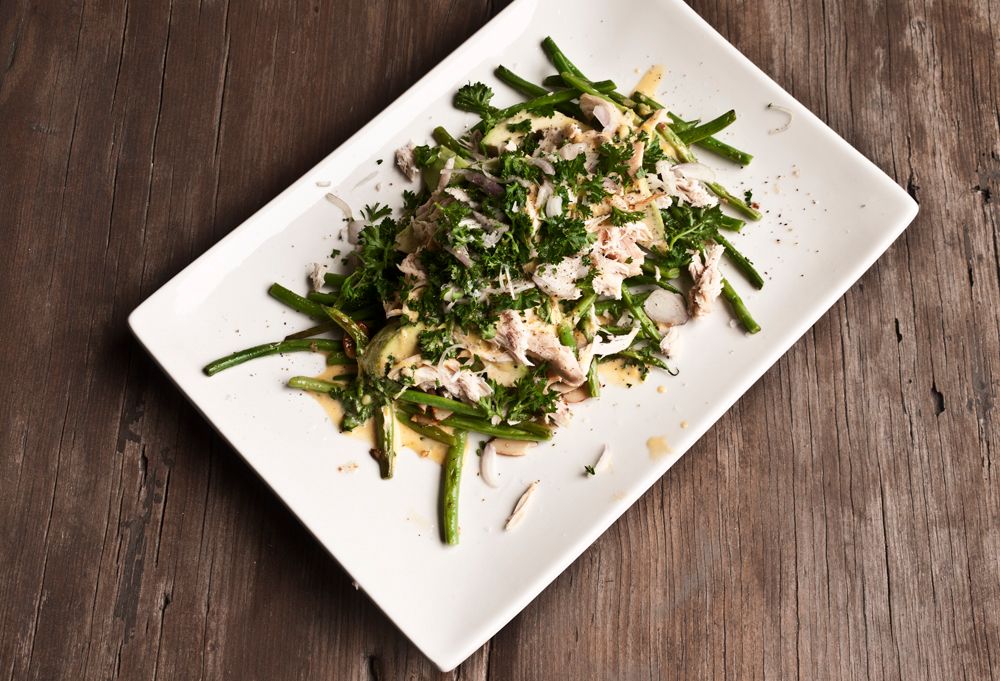 My leftover chicken salad http://wp.me/p29LbV-jZ
Easy Dressings
So these are not mine, I got them from different places, but they are all great. Just to give you an idea of the possibilities. If you are trying to be healthy, stay with the low sugar, vinegar based, clear dressings with not too much fat added to the oils.
Each country has their own specific style of favourite dressings, so make sure you check those out too.
From TipNut.com
Creamy:
Vinegar/Oil Based:
My Barley Salad http://wp.me/p29LbV-i9
Check out these links too:
http://www.eatingwell.com/recipes_menus/recipe_slideshows/healthy_salad_dressing_recipes?slide=1#leaderboardad
http://recipes.howstuffworks.com/food-facts/5-homemade-and-healthy-salad-dressings1.htm