The Life Diet and The Shopping List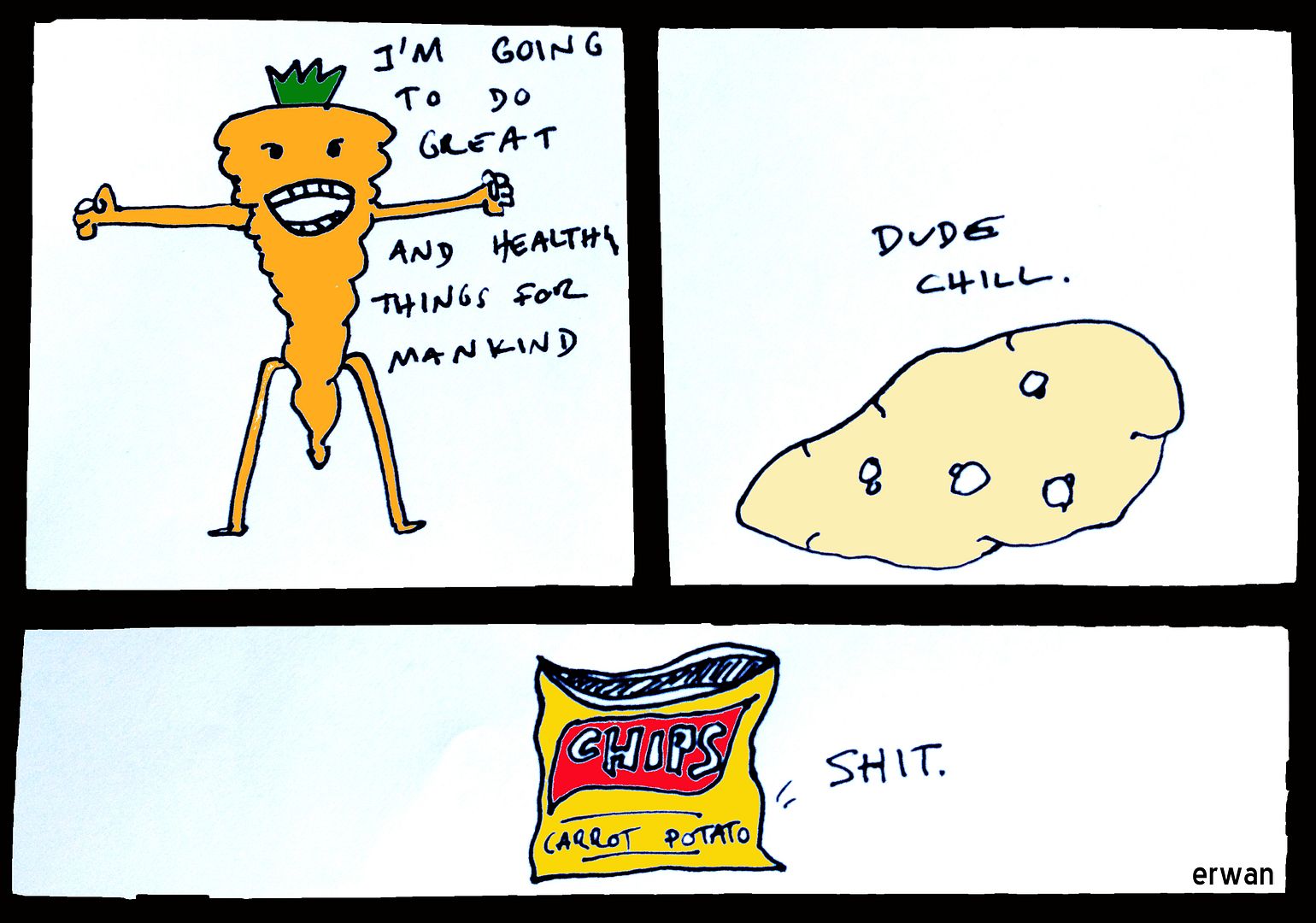 yes i drew that. forgive me.
People ask me all the time to give them the ultimate supermarket Shopping List, to know what they should be buying every week for healthy food preparation and consumption at home. To be quite honest, that is an impossible request since I cannot tailor make a shopping list if I don't know anything about you. After thinking about it I realised that the best way to go about it is to give you a list of items you should have in your pantry at home or buy from time to time, as these help with weight loss, overall proper and balanced nutrition and can be prepared in various ways. This is knowledge that can also be helpful when you can't eat at home and have to choose the healthiest thing on a menu, just by knowing what ingredients are being served to you and the way they are being prepared (it goes without saying if you are truly trying to cut weight that you will stay away from everything fried, too starchy and sweetened – that simple). Remember fresh ingredients always have great health and nutritional benefits; however these can quickly be ruined by fatty cooking techniques, sauces, sugars and additives.
The second thing people ask me is what diet I follow? Well, after years of shifting my weight around and finally finding a formula that works for me, I've developed a set of guidelines, which I am aware of. This list of rules have become almost like second nature to me where I don't even have to think about them anymore; it's just the way I live now. Of course I stray from time to time, and that's all part of being human. I'm lucky that I've reached my health, fitness and physical goals that I have a little leeway to cheat here and there. My advice to you is to be strict with yourself until you are happy with your appearance, feel healthier and have more energy. When you reach that point (it won't take as long as you think), ease up, keep the rules in the back of your mind, enjoy life and maintain balance. So instead of fad diets, crash eating methods and torture programs, make the way you eat a way of life. Choose the Life Diet.
Click more for both lists
 The Life Diet Rules

1 Always ask for salad dressings on the side (Olive oil and vingar is your best bet)
2 Beware of Sugar, its everywhere
3 Brush your teeth right after dinner
4 Butter over Margarine
5 Carbs arent just necessarily Rice, Breads and Pasta. Carbs can come from veggies and fruits too.
6 Chew your food
7 Dessert should be a treat not an everyday need
8 Don't believe Fad Diets. Of course a diet is going to work if you starve yourself like they try to make you. Once you're off it, you'll gain it back.
9 Don't overeat after working out
10 Drink 2 glasses of water before eating
11 Drink water while eating
12 Eat a variety of colourful veggies and fruits
13 Eat a vegetable and/or fruit with each meal.
14 Eat breakfast
15 Eat what you require. You should be able to see the difference between what you eat on a workout day and what you eat on a rest day. If the intake is the same you are eating too much.
16 Exercise 5 to 7 times a week. Some people react better to cardio, others to weights, others to sports. Always experiment and vary.
17 First thing to do after you get up in the morning is drink a glass of water
18 Get most of your carb needs from fruit and veggies, this applies to athletes as well.
19 Have 1 cheat meal/day a week and stick to it
20 If you arent sweating or hurting a little, you are not excercising
21 Include protein with each meal
22 Just stick to water, coffee and tea. Nothing Added.
23 Learn to read labels (important to keep an eye out for Portion Size, Sugar count sometimes disguised as Carbohydrates only, Ingredient List)
24 Limit your alcohol consumption
25 Meat over Sweets
26 No time to workout? Do 3 sets of 20 pushups, 20 burpees, 20 squats
27 Plan, Plan, Plan, all your meals as much as possible, so that you eliminate impulse and binge eating.
28 Say no to anything with added sugar (yes honey, agave, maple syrup, …, are all sugars)
29 Say no to fried food
30 Simple Portion Hierarchy Veggies>Protein>Grains.
31 Take Important Supplements: Fish Oils, Vitamins C, B, D, Zinc, Iron (if needed), Calcium, Magnesium.. These are all available from NOW FOODS in Watsons, great, fresh and quality supplements.
32 There is no such thing as targeted weight loss, workout your whole body
33 Time your food and have it compliment your workouts. Take a nutritous shake 30mins after. Eat a meal 1 hr 1/2 after.
34 Try not to eat fruits at night (too much sugar content to process in your sleep, you don't need the carbs to sleep)
35 Wake up earlier, sleep earlier
36 When and if you need strachy carbs, go for whole grain, low GI and high fiber.
37 When eating out Always order protein with veggies
38 Workout in the morning (or at night, or both)
39 Sauces hide things
40 Ingredients are inherently healthy, so be careful how they are prepared, whats added to them and what they are served with
41 No Time to eat? Grab an All Fruit Shake from JAMBA JUICE, its really just fruit. Great meal alternative when you are on the go.
The Shopping List
These can all be found in our supermarkets (SM, Rustans, Landmark, Santis…)
• Almonds
• Apples
• Avocados
• Bananas
• Barley
• Beans
• Beets
• Bell peppers
• Broccoli
• Brown Rice Cereal
• Brown Rice in Moderation preferrably with exercise (1/2 c. once a day)
• Cabbage
• Canola and olive oils
• Carrots
• Cauliflower
• Chicken
• Chillies, Jalapeno, Habanero…
• Cinnamon
• Coconut
• Coffee (nothing added)
• Colorful Veggies
• Cottage Cheese
• Cottage Cheese
• Cucumbers
• Garlic
• Grapefruit
• Greek Yogurt (nothing added)
• Green tea
• Green Vegetables
• Lean red meat (pork or beef – organic and grass fed is best)
• Lentils
• Lettuce
• Milk
• Mushrooms
• Nut butters
• Onions
• Peas
• Pineapple
• Pistachios
• Quinoa
• Red grapes
• Rolled oats
• Salmon
• Sardines
• Spinach/ Kang Kong/ Kamote Tops/ Chard/ Chayote Tops/ Kale
• Strawberries
• Sweet potatoes or kamote
• Tea
• Tomatoes
• Tuna
• Turkey
• Turmeric
• Unsweetened, raw cocoa powder
• Water
• White Fish
• Whole eggs
• Whole grains in moderation preferably with exercise (breads, cereals… )