SIMPLE FLANK STEAK AND POMELO SALAD
IT IS HOT!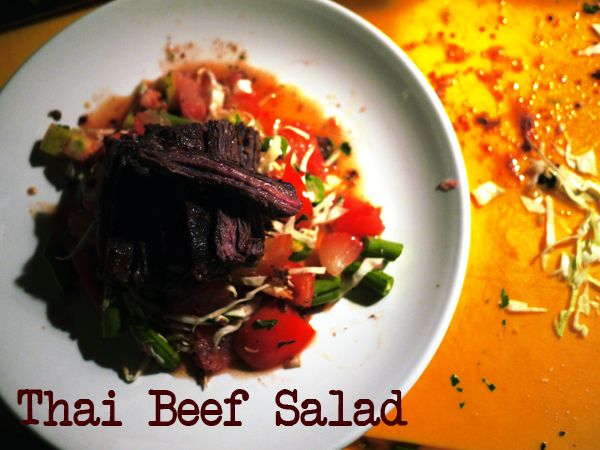 Seriously, we've been nearing temperatures close to 38 degrees i'm sure. But, who are we to complain, weather in Europe and North America seemed to be going haywire last week as it dipped past seasonal norms, so i'll take the heat over temperamental cold anyway. We are dead smack in the middle of summer and countless of you are headed to the beach and getting tans (i hope, don't hide from the sun, accept it, bathe in it, get brown!!!!!); you are hopefully surrounded by topless people a lot nowadays and even though it is vacation time, which usually translates into major pig out sessions, you still want to try controlling yourself. This is how i view both Vietnamese and Thai food, they are probably two of the most healthy Asian Cuisines (Except for the deep fried stuff or when they add too much sugar), and most of their national dishes are packed with good for you nutrients. So if you want to indulge and watch the waist line this week, gravitate towards this type of food.
I'm a BIG fan of Thai salads because they usually are filled with hydrating ingredients filled with vitamins (fruit), lean protein, and a wide array of vegetables, all topped with a simple dressing full of zest. A salad like this helps me beat the heat by reducing the time i take in actually cooking my food, being refreshing and simple, as well as a good compliment to a tough workout.
This is me dying on my bike: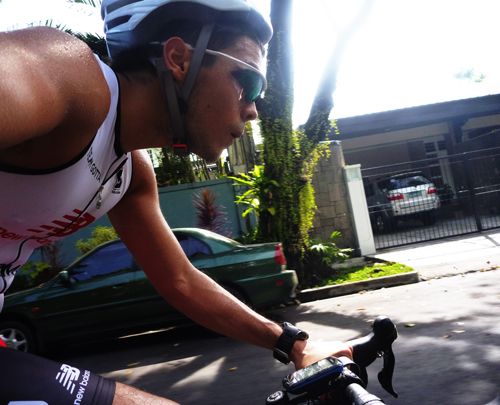 Apologies to my foreign friends, but it truly is #morfuninthePhilippines , this is what we do when it gets too hot out: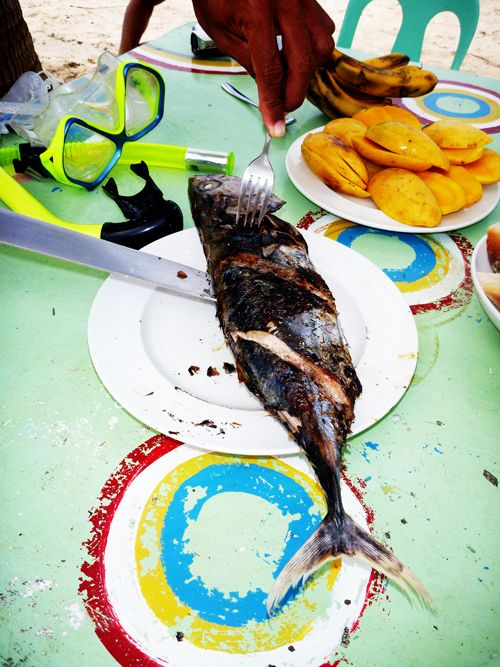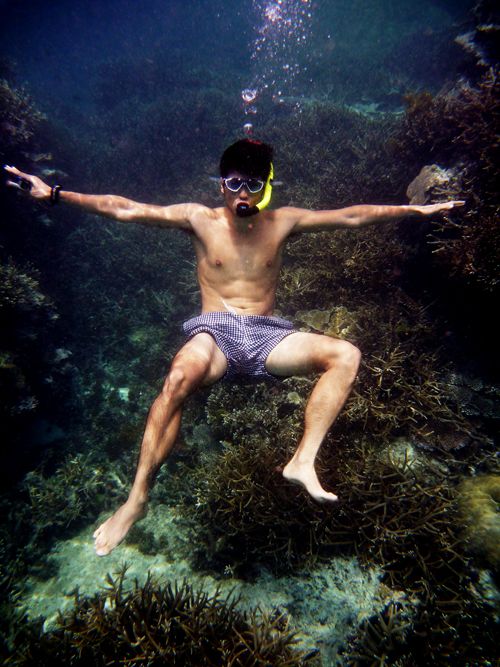 Now on to the food!
SIMPLE FLANK STEAK AND POMELO SALAD
1. Take some flank steak, trim the fat off, coat in peanut flour (or ground peanuts) and spot fry until medium rare.
2. In a bowl, mix a tsp of coconut (or muscavado) sugar, with 3 tsps of fish sauce, 1 tbsp of rice vinegar, some chopped chilli and garlic, a dash of water and some pepper. Add to the sauce, 3 small tomatoes cubed, a handful of shaved cabbage, a small handful of sliced raw beans, a pinch of soya sprouts (togi), 3 pomelo slices cut up and mix it all together, taste to make sure its all right and make modifications if needed. Add some honey to bind it all together. Place the beef on top and enjoy!