Got Supplements? #3: The Recovery Drink and Superfoods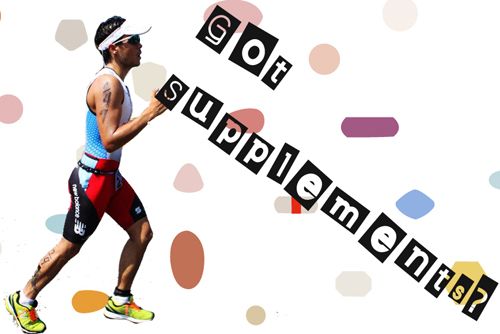 I'm not going to go on forever on this subject, because by now, you should know that during exercise, any exercise, you are "hurting" your muscles. In intense workouts especially or those of long duration, you are basically inflicting mini tears on your muscles. (No wonder my IT Band and Hamstrings hate me so much) Which is why it is of the utmost importance to have a good recovery plan, not only to help mend those sore muscles, but also to make sure that they get the nutrients they need to grow.
So what makes a great recovery drink?
– Protein
– Water
– Carbohydrates
– Vitamins and Minerals
– Electrolytes
Do you see where i am getting at? —– if you think all the store bought bottled drinks will help you recover, you are dead wrong. That's right, a bottle of Gatorade or powerade isn't enough, and more likely than none, their Carbohydrates are mostly sugar. WHY WOULD YOUR BODY NEED SUGAR AFTER A WORKOUT??????
You: So why not just fruit juice?
Me: Um..no protein.
You: How about i pig out?
Me: How about you don't.
The Solution? If you have time: Make your own. If you dont have time: Two options, either you grab a chocolate milk with low sugar, or go to Jamba Juice (open at the Fort and ATC, soon to be in MOA and North Edsa the Block!) and get a small serving of any of their ALL FRUIT SMOOTHIES (these have no sugar added, and are really just fruit) and add a couple of shots of boosts and protein.
Here is my Home made Recover Drink:
So basically i use Vanilla Protein Powder, 1 scoop (about 20-25 grams of whey protein with a good serving of natural Amino Acids), 1 cup of milk (quick digesting whey and slower digesting casein protein, calcium, natural carb…), 2/3 cup of mixed berries (natural carbohydrates, a bucket load of vitamins and nutrients, fiber…), some Joint Support Powder which i discussed before here. And finally i add 1 tbsp of Goji Berry Juice and 1tbsp of Acai Berry Juice (awesome antioxidants) from Now Foods, I LOVE THAT THEY COME IN LIQUID FORM!!
Blast this in an Oster Blender, take a shower and get un-stinky, and you're done. I specify OSTER because this is, for me, the best brands when it comes to Blenders, it lasts for a while and always churns out quality products, grab one today!
So why Goji and Acai. Well for the past years, Superfoods have been the in thing and they are still quite hot today. They range from Horny Goat Weed, all the way too Chia Seeds, Malunggay Leaves, Kamote Leaves…etc. The list is so long and they all claim one thing or another, promising abs and a cancer free life.
To be honest, a lot of it is a load of %&!@#.
Some of the ones i do believe in are: Goji, Acai, Chia Seeds, Flaxseeds and a couple more. NOW FOODS brings in Goji and Acai, and this is why i take them:
and no it wont give you 6 pack abs, like other Acai/Goji brands claim. Abs only come from sweat :)
 Goji Berries:
Grown in the nutrient and phosphorous-dense soils of valleys bordered by the towering Himalayan Mountains, natives have considered the Goji plant (Lycium barbarum) an important source of food and nutrition for centuries.  The plant's tender, fragile berries are teeming with a wide array of nutrients, including antioxidants, polysaccharides, and other phytonutrients.  Working together within the body, this versatile combination helps protect healthy cells, supports immune and nerve function, and helps to stabilize healthy serum glucose levels already within the normal range.
Goji Juice, or WolfBerry as it's sometimes referred to, is a wonderful source of:
Antioxidants, including Vitamin C
Carotenoids, such as Carotene, Cryptoxanthin, Lutein and Zeaxanthin
Monosaccharides and Polysaccharides
B-Vitamins, such as Riboflavin, Thiamine and Nicotinic Acid
Trace Minerals, including Copper, Zinc, Manganese and Selenium
Acai Berries:
From Acai Palm Trees nestled deep within the lush Brazilian rainforests of the Amazon grows one of our planet's most remarkable and nutritious fruits.  Acai berries (Euterpe oleracea) have remained highly esteemed throughout history by Brazilian natives based on their generous nutrient content, pleasant taste and unmistakable ability to promote health and vitality.  NOW® Acai Juice has a refreshing berry taste, offering 6,500 mg of Acai concentrate per 1 oz. serving.
Superior Antioxidant Protection
Cardiovascular Support
Naturally Rich in Ellagic Acid, Vitamin C and Fiber
Supports Healthy Immune and Inflammatory Responses
NB: *text from NOW Foods* These products are available at WATSONS
ENJOY! WORK HARD! PLAY HARD!