Got Supplements? #2 : Improved Performance and Muscle Recovery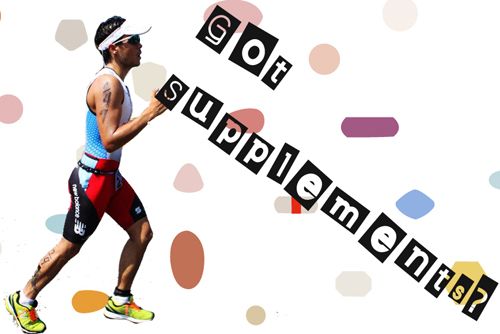 So almost everyone knows now that protein is one of the most important facets of any active persons/athletes diet because it helps in the recovery and build process. However what most people don't know is that, Protein can be helped or encouraged further to better your body with the addition of BCAA: Branched Chain Amino Acids.

BCAAs are naturally occurring nutrients that are obtained mostly from dairy products, meat and legumes. They include leucine, isoleucine, and valine. The problem is that are body does not naturally produce them. They are the building blocks of protein and are very helpful with energy output during exercise, which is why the suggested dosage is usually before and after working out.
So what does it do for you? Let's ask the experts:
• "Improving exercise performance
Exercise causes an increase in serotonin levels, which are believed to cause fatigue. But BCAAs are believed to reduce serotonin levels, and thus cancel out the fatigue and actually enhance exercise performance. There have been many studies that promote this exact ability: In 1998, subjects ingested either BCAA or a placebo before taking an endurance cycle ride in the heat. The BCAA group cycled 153.1 minutes on average, while the placebo group averaged only 137 minutes. A more recent Japanese study looked at the effects of a BCAA mixture on athletes during a one-month training stint and found that indices of blood oxygen-carrying capacity were increased. However, many other studies indicate that BCAAs have no improvement and the amino acids are said to be ineffective for this use.
• Reducing muscle breakdown
"BCAAs are metabolized primarily in skeletal muscles, while other amino acids are metabolized in the liver, which is why some think they must take BCAA supplements if they're engaging in strenuous exercise," explains Currie. With that in mind, BCAAs are often touted to help repair damaged muscles, decrease muscle soreness and increase muscle function. Some data shows that BCAA supplementation before and after exercise has beneficial effects for decreasing exercise-induced muscle damage and promoting muscle-protein synthesis. A 2006 study concluded that the intake of BCAA may promote an anabolic hormone profile (causing muscle repair after workouts) while also decreasing the likelihood of training-induced muscle damage. A Japanese study examined a group of men and women—some given BCAA supplements and others given a placebo—as they did multiple testing days involving squats, which were used to promote delayed muscle soreness. Both sexes reported less soreness when they were given the supplements. Studies like this one and many others lead experts to believe it's possible to consider BCAA as a useful supplement for muscle recovery."
Source: http://www.mensfitness.com/nutrition/supplements/supplement-guide-branched-chain-amino-acids
I've been using BCAAs for about 6 months now and I really do believe that they help in the recovery process, I'm not too sure about the increase in performance, as that is something that is very hard to gauge (we all have our good and bad days right?) , but if they do, great.
This is a supplement I would recommend to any person who goes hard at least 4++ times a week.
Until next week!