Got Supplements? #1 : Intro + Joint Support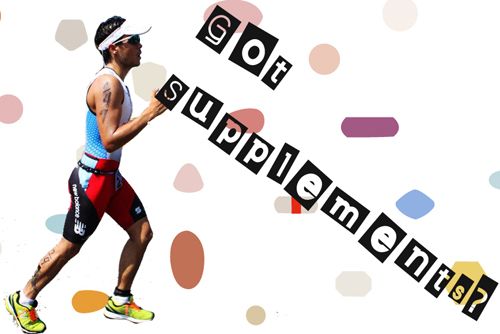 I luckily grew up in a household that believed in supplements before they became the rage of the decade, my mom has an incline towards natural remedies instead of relying directly on medication, so I was exposed to the beneficial effects of natural nutrient/vitamins and nutrition support.
I believe in all natural supplementation that helps us maintain a healthy lifestyle and supports any hard efforts we encounter every day. If you are someone that is able to eat a huge variety of fresh vegetables, fruit and animal proteins every day, that's great, you probably don't need supplements, but the truth is as the world goes towards a hastened pace, we have less and less time to eat at home, prepare our meals, and get all the nutrients we need from our food, because we eat out or we don't have time.
Secondly, if you are a very active person, your body is probably not getting the adequate support to replace what you are losing during those long hard workouts or it's not getting protection against certain injuries/sicknesses you may encounter while training.
I started training for Triathlons in January; it was quite late to jump on the band wagon as I planned to race in May, June and August, and so I rushed my entry into the sport a little. On my 3rd week as a runner, I decided to join a 21km run race with some of my more experienced runner friends, I paced with them and eventually decided to break away and push myself a little more, I got a good time for a first half marry, but I paid for it 1 day later (a day after buying my bike). When I started my recovery run, I realised I was limping, I strung out my IT band completely. For 1 month a half I stayed off my legs, only doing upper body gym work, lots of painful therapy and rest. I started training again, and every now and then I still had problems but with work and therapy we managed it. I still had to learn how to bike though!!!!
That injury has been on my mind endlessly because I know, if it comes back and I have to rest again, I will have to push back all my races. I recently competed in my first standard distance triathlon, and guess what? No injuries :)

It got me thinking though; maybe I need a new scientific approach to the sport, because the distances we cover and the way we expose our bodies, we need some support. And this applies to anyone who takes a sport seriously or people who just don't feel their getting enough from the foods they are eating. So every week, I will talk about 1 supplement I take and how it might benefit you.
Joint Support Powder
If you use your body a lot in sports there will come a time where you feel your joints ache a little and if this gets any more serious, it is really painful. I don't want that to happen to me, which is why I use Joint Support Powder.
The official explanation:
"Joint Support Powder is a superior combination of dietary supplements that have been shown to nutritionally support healthy joint function. Hydrolyzed Beef Gelatin is 86% protein, high in collagen and has been enzymatically predigested to enhance absorption. Glucosamine is an amino sugar derived from the chitin of shellfish. It is utilized by the body to support healthy joint structures.* Sulfate is the preferred form of Glucosamine and is a natural source of potassium and sulfur. MSM is a biologically active form of organic sulfur found in all living organisms. It is naturally found in varying amounts in raw unprocessed milk, meat, fish, fruits and vegetables."
I usually take this in my recovery drink after my workouts, a little milk, some protein powder, this joint support powder (no taste), some chocolate powder and berries, blitz and you're good to go!
NOW Foods supplements can be found in Watsons all around Metro Manila.