Egg and Prosciutto Cups – The truth about alcohol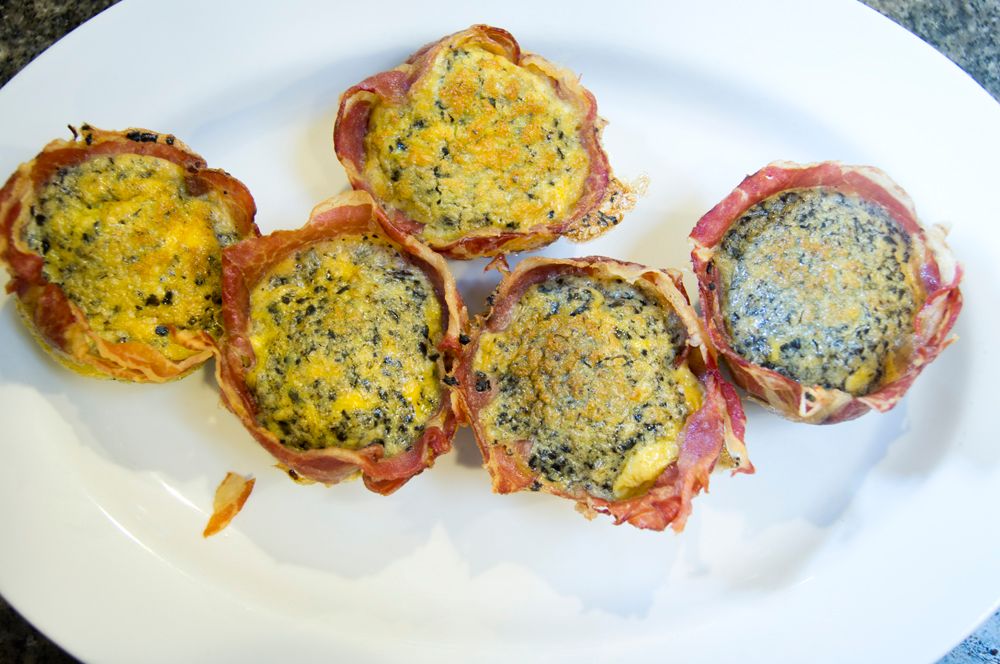 Some people think just because I advocate healthy eating and fitness that I do not have those moments of weakness or indulgence. I'm so tired of the same comments each time i post a picture of a pizza or an ice cream of people saying: "i thought you were paleo?"; "do you know how unhealthy that is"; "what happened to your low carb spiels". I guess you can see how that gets annoying. The beauty of it is, once you've reached your fitness goals, it's good to "cheat" or indulge from time to time. When i race, or train for long periods, upwards 3 hours, i just want to eat, and i'll eat things that make me happy. Simple as that. However if you have not yet achieved your health goals, then this indulgences should be kept to a strict minimum. Again, if you want to lose weight, you need to really WANT it. If you cheat everyday, then you are just lying to yourself and you don't really want to get healthy, you just say it to make yourself feel better. It's just like procrastination.
A question i get asked alot is if i drink or smoke. Well, i've been off cigarettes for 3 years now (from 2 packs a day before) and there is not technique to it, you just have to use the same no bullshit approach. Do it cold turkey, use some nicotine gums if necessary to ween off it progressively, but eventually stay off everything and don't slip. There is no such thing as "just one cigarette". Back to our booze. I'm the Food and Drinks Editor for Esquire, so obviously i enjoy my drinks, i'm very particular with my wine, love sake, enjoy a well mixed cocktail and i'm not much of a beer drinker.
Let's be clear though, if you really want to lose weight faster and be healthy, don't drink alcohol and always just stick to water.
But how does alcohol affect our health? I'm not talking medically, because i have no experience in that field, i won't pretend to know something about it. I'm talking about whether or not it can be integrated in a diet or if it makes us gain weight? Calorie counters who have no idea what they are talking about are quick to always point out that the lower the calorie the better. Preferring a 100 calorie portion of rice over a 200 calorie piece of chicken breast. However, it doesn't work that way. What's important is what nutrition those calories bring to you. Using their naive logic, a shot of whisky is better for your nutritionally then a nice lean steak. Really now? There you go, low calorie isn't always the solution, the solution is sticking to healthy food and proper portioning.
So in terms of alcohol, what is better a shot of whisky (roughly 100 cal) or a glass of red wine (200 cal)?
First, why is alcohol bad? Well, because they are empty calories that won't bring you much nutrition. Alcohol will also make you store fat because the liver will stop processing everything else until it's dealt with the alcohol. Finally, it will make you eat more, I'm sure everyone has been subjected to late face stuffing nights (or early mornings).
Back to our Spirit vs Wine question? Spirits have a heavier ethanol content (pure alcohol) and therefore have the emptier calories of the two, so this will be processed first as a priority by your body, meaning everything else that you've eaten that day will be put on hold for a while and stored as fat. When you have a glass of wine, a drink that actually has some nutritional value to it, your body is benefiting from the drink (all in moderation), which is why they say 1-2 glasses a day is recommended. But no more than that. This brings us to beer. While beer isn't all empty calories and actually has lots of good for you elements to it (can lower risks of cardio vascular diseases apparently), it still is almost all carbs, so it will make you bigger. Wine won't (well red, because white has ALOT of sugar and should be avoided as well).
In terms of carbs/ounce. Spirits are the winners, followed by wine, followed by beer, followed by liqueurs.
Compare that to calorie/ounce. Spirits and liqueur are the most dense, followed by wine, followed by beer (less calories/oz).
Now you can understand why calories aren't everything.
So what can you drink while trying to keep off the weight? There is actually no definite answer but you can use the following rules:
– Don't mix. Always drink straight. Straight wine, straight shots (no mixers, sodas…), straight beer.
– Count your drinks, try not to exceed one or two.
– Watch the portions. A portion of wine is 5oz served in a 12oz glass. So don't make your portion 12oz.
– Always consume the same amount of water after your drink.
– Work out in the morning to get rid of the toxins ingested the night before. Sweat is good.
– Try not to eat after drinking.
Controversially, taking a drink a day says to have a long term positive effect. I'm no expert but it's something about regulating insulin levels. Research more about it if you are interested.
Enough of all this liquid talk, back to the food. After drinking nothing hits home like bacon and eggs. Here is a twist that can be interpreted in thousands of variations. Give it a try.
Black Truffle Egg and Prosciutto Cups

Song: Nujabes – Track 5
For 5 pieces
Line a muffin tray with one or two strips of prosciutto or round bacon. (i find the rubber tins work best here)
Scramble 4 eggs with black truffles, salt and pepper.
Place in the lined tins. Fill until 3/4s.
Bake in the oven at 375f for 10mins (check it to make sure they dont get dry)
Take them out of the oven and out of the tin.
Chop some chives up and mix them with sour cream or liquid greek yogurt and thrown the sauce on there.
Try something different. Put your egg whole instead of scrambled and bake until set. Add some mushrooms, some spinach, some emmental cheese, blue cheese, tomatoes, etc.
Serve with a nice green salad or toast.