Creamy Coconut Spiced Chicken Soba Noodle Pata

While im on vacation in Paris, i have a couple of seconds to write this auick little post for this video i made right before leaving Manila. I had set out to make a dish which really embodies the mixing of flavours and textures. We all know fusion food has come and gone, but has it really left? I hated the absolute definition of fusion food: "two culinary cultures coming together – i.e: terriyaki duck confit", i thought it was too easy of a label and much too obvious.Sadly, today it is still being done. However, foodies and the serious culinary world have banned the term, to pave the way for a type of cuisine that just makes more sense. Nowasays, almost everything is global, fro, the products we use to the citizens themselves. In a near future, i dont find it hard to believe that our children's children will all speak at least 4 languages and have family spread out across many oceans. Same goes for our food, we dont need to take two dishes and put them together to make something exciting, all we need to do is use the knowledge we have of other cuisines and incorporate it in new enticing or comforting ways in our dishes. There is no such thing a something completely new, because everything is inspired by something passed. All we can do is respect the original and a little sumtin sumtin.
Since im travelling, i've left my notebook where i write all my recipes in, in Manila. But the recipe is pretty straight forwared and clear through the video; nonetheless i will be completing this when i return soon.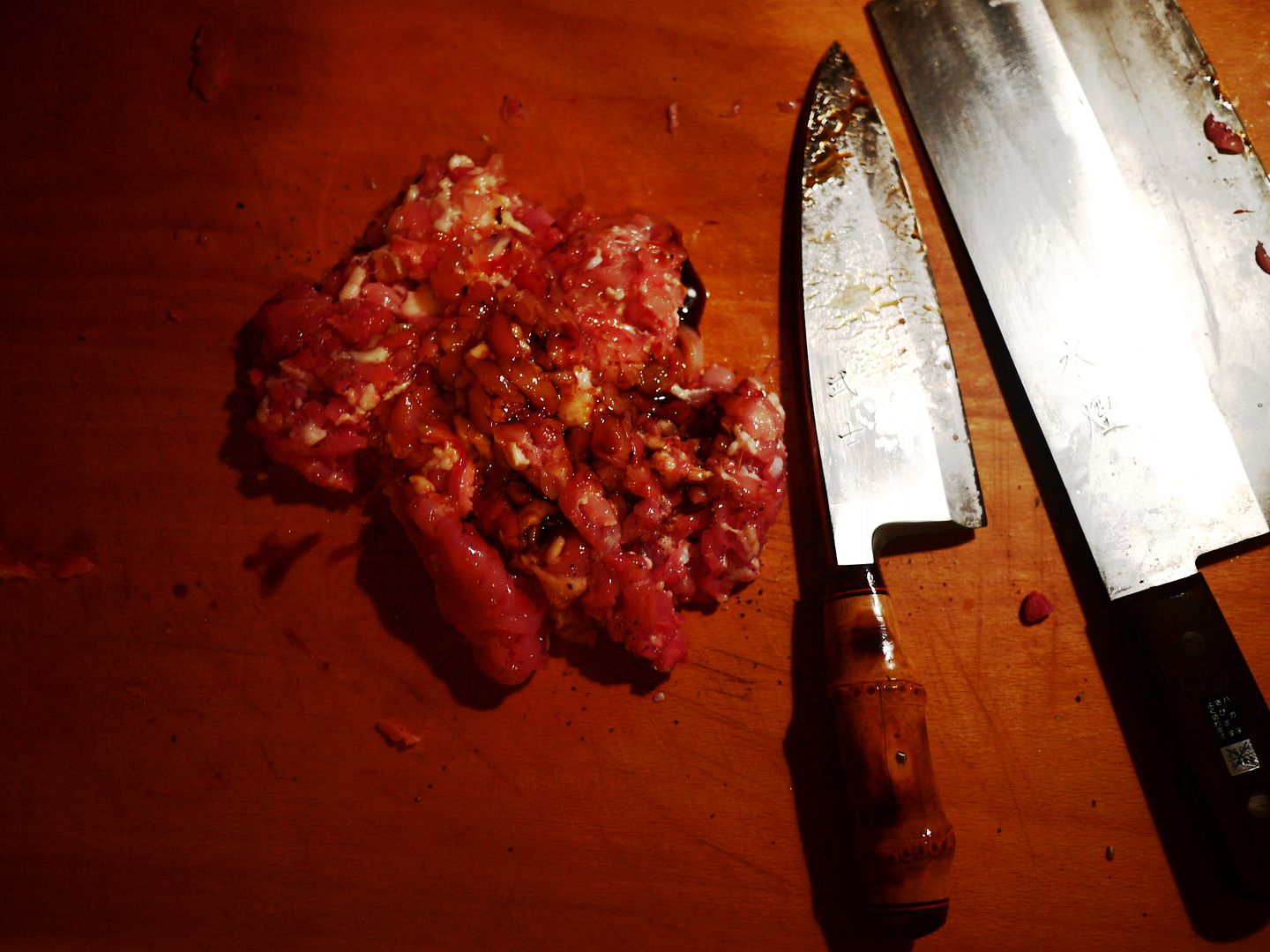 Bon Apetit et a bientot!