Sweet and Sticky Thai Spiced Fig Pork Rib Chops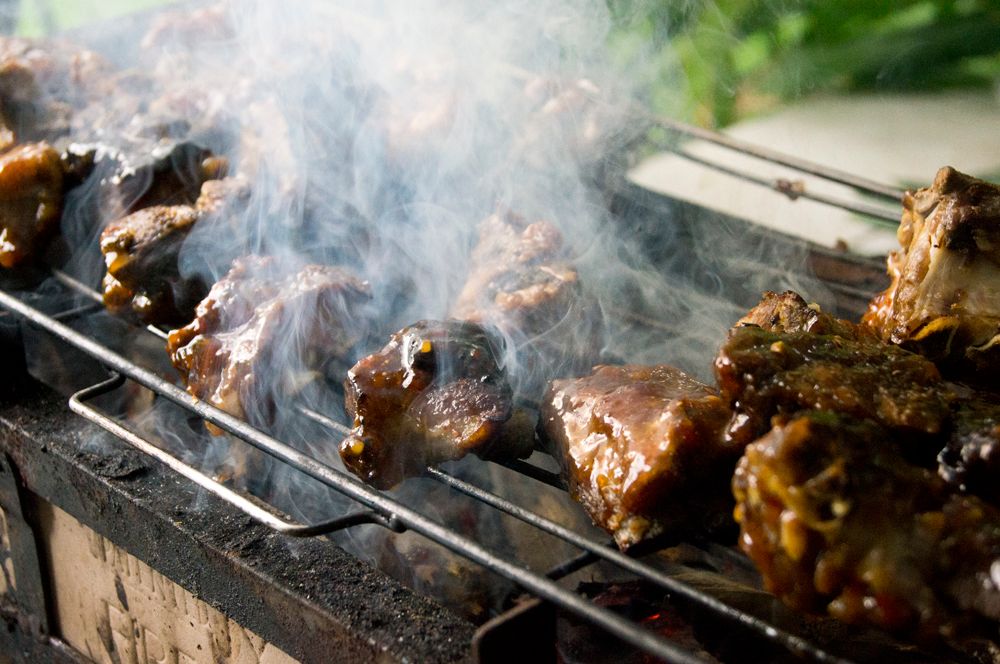 So its a sticky busy day, running between my office and meetings.
So i thought, why not a sticky recipe for you.
That correlation makes no sense (i know i'm nuts).
But since the heat is coming in full gallop in our part of the world i thought i would give you a nice little barbecue recipe. Something you can make from scratch without needing too much logistics.
I went to my butcher and asked him for nice long ribs. He came back and gave me a bag of chopped ribs. I didn't have the heart to say anything, he looked as if he was having a rough day. So i adapted. This recipe is best if you a whole rib rack.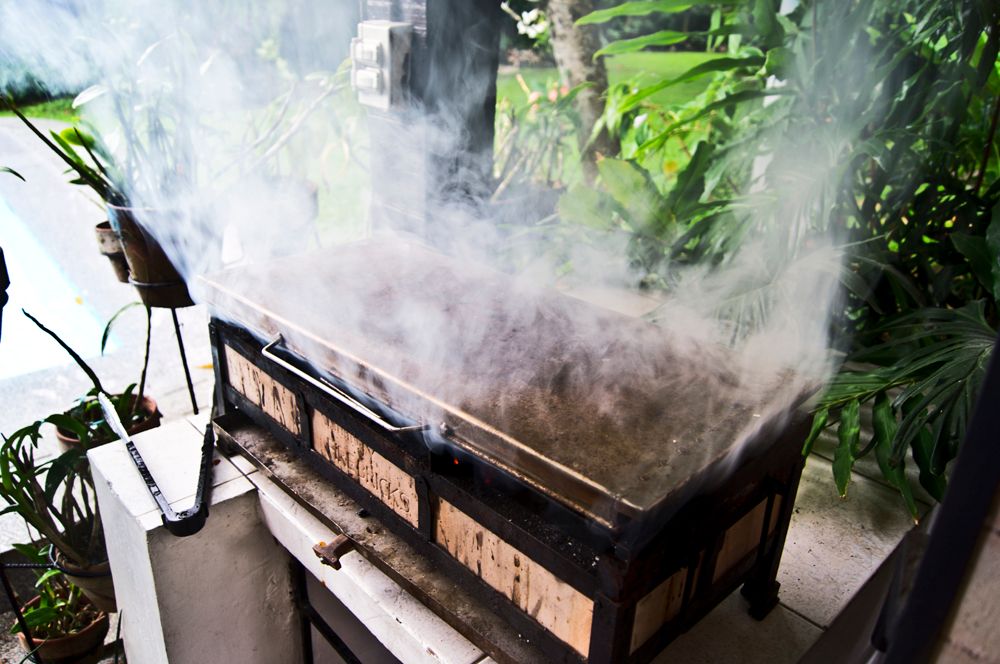 It's really simple, grab your rack, season it with salt, pepper and spices, seal tightly in double aluminium, bake aat 350 for 2 1/2 to 3 hours (until nice and tender). Make a barbecue sauce (here i use all the cooking juices, mixed with lemon juice, 2 tbsp of fig jam, and about 1/2 cup of thai chilli sauce). Cover each rib piece in it. Start a wood fire in the middle of the grill. Place racks, around the grill (not directly on the fire), make sure there is A LOT of smoke. Cover and smoke for 15mins. Serve hot.
SONG: ELIZA AND THE BEAR – UPON THE NORTH