Kinder Bueno Stuffed Cinnamon Sugar Coated Muffins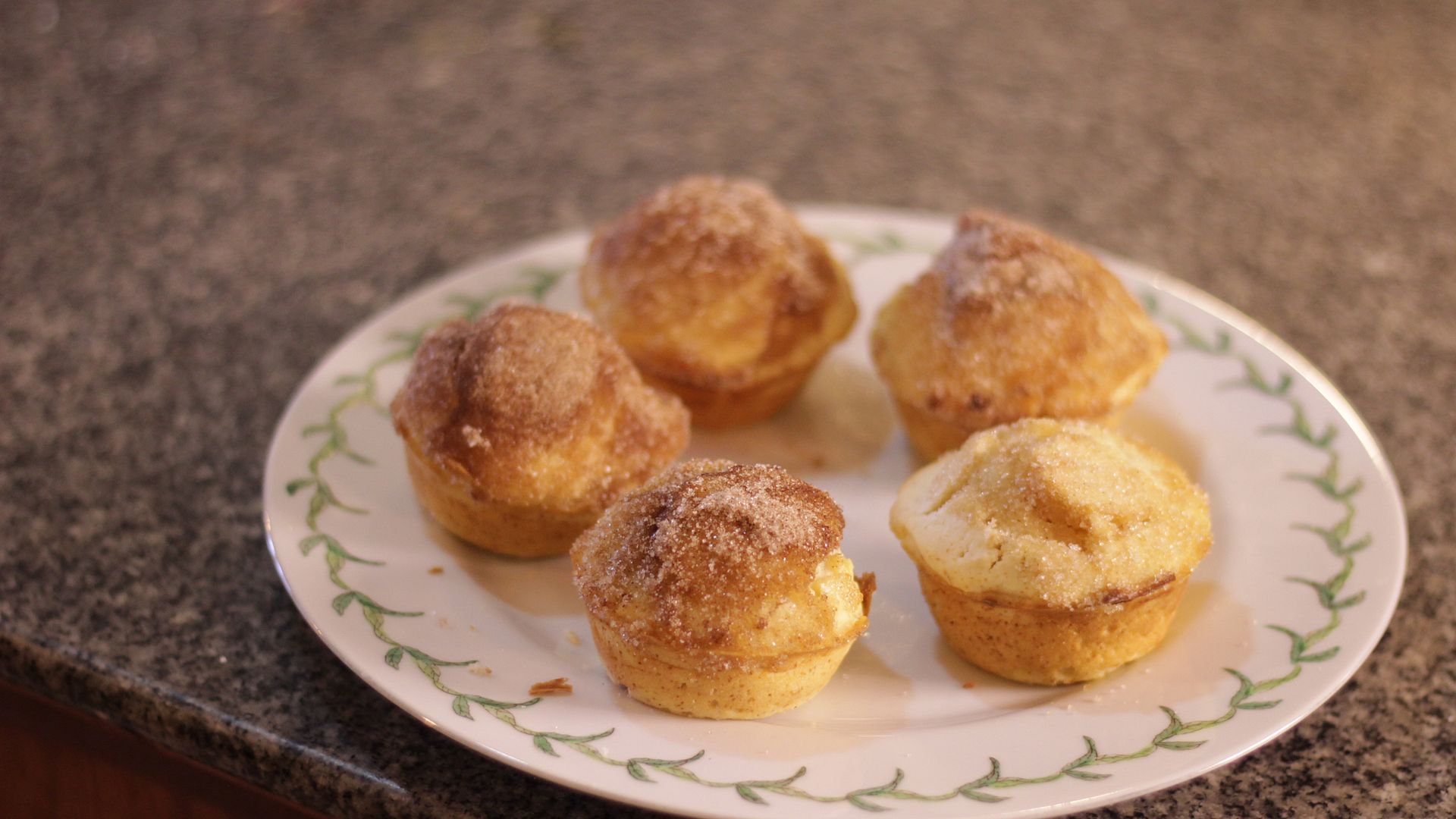 By the way the contest on the previous post is still on.
Next.
One of the best things about Christmas is that every household has a bunch of different dishes laid out 24/7 on the communal table in the kitchen. You know what i'm talking about. It ranges from fruit, to sweets, to savoury tarts. A constant reminder that these are the holidays and that you are allowed to get fat. Now, while i don't condone getting fat, i do hope you are eating to your heart's content (and that you are running 18km after to burn it all off)
If i lived in a big house (instead of a condo) and have lots of friends over all the time, these are the muffins i'd have lying around.
Grab one. Fat Kid Out.
Kinder Bueno Stuffed Cinnamon Sugar Coated Muffins
Directed by Sabz Bengzon
Shot by Nicky Daez, Sarie Cruz and Sabs Bengson (www.seabiscuitfilms.com – www.facebook.com/SeabiscuitFilms)
Sound by Dru Ubaldo – Pointbee Multimedia
Edited by Sabz Bengzon
Music: Statues by Sound
Click More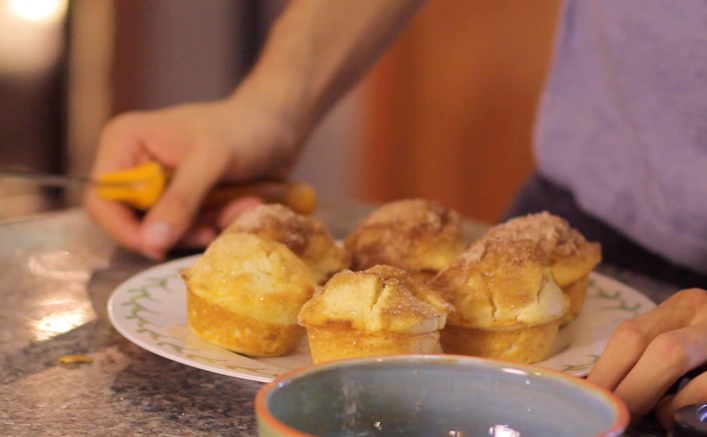 Ingredients
• 1/3 cup (5 Tbsp) unsalted butter, softened to room temperature
• 1/2 cup sugar
• 1 large egg
• 1 tsp vanilla extract
• 1/2 cup milk (whole)
• 1 1/2 cups all-purpose or self-raising flour
• 2 1/4 tsp baking powder
• ½ tsp cinnamon
• ½ tsp nutmeg
• ½ tsp salt
• ½ kinder bueno for each muffin
Topping
• ½ cup sugar + 3 tsp cinnamon
• Butter for topping
Most simple recipe ever. Mix all the ingredients above in order, 1 by 1. once its all mixed properly, in a buttered muffin tin, fill each tin by half, add in the 2 pieces of the half kinder bueno, and cover with a little more mixture to bring it to 3/4s fill.
Bake at 350f. for about 12-15 mins. Or until a toothpick runs clean (of dough)
5 mins out of the oven, brush the muffins with some butter just to moisten the top and roll the buttered part in the cinnamon sugar.