Indoor Rainy Day Comfort – the Slutty Broth
I fall into a hypnotic trance when i overlook a city drapped over by a wall of rain, it may be the sound of the thunderous water, the smell of fresh earth, the almost Gaussian blurred visibility or the taste of humidity in the air, all i know is that it never fails to soothe all my thoughts. It was raining for 4 days straight right before the weekend, and for those of you who do not live in the Philippines, when it rains here, it floods; so you can imagine how thoroughly relaxed and vegetative i was last week.
During those days i was transported back to an instance in my life; a determining moment, which defined my addiction for soup; to be more precise, the holy grail of soup: The Noodle Soup. When i lived and worked in Hanoi for a summer – as you all may know rainy season here is during the months of June, July – the old city charm would be overpowered by the downpour each and every day, making way for another different charming facet of the Vietnamese city, their Pho. I remember having to jump and dive through rushing motorcycles, from tarp to store, to arrive safely and wet at my favourite Pho spot. Sitting there, on a low plastic stool, by an old woman stirring up a broth that smelled like it had been cooking for hours, in front of piping bowl and filling it generously with chillies and limes, i knew that was where i was meant to be. There was something about the spice of the chilli, the brightness of the lime, the earthy meat taste of the soup, the smooth texture of the noodles and the hints of fish sauce and other subtle additions, that, just like the rain, all came together into a comforting symphony.
Noodle soup is particularly Asian, every country in this vast continent has their own variation: Japan with their Udons, Singapore/Indonesia/Malaysia with their different Laksas (the word actually means 10 000 – referring to the ingredients), the Philippines with their Mami, etc etc.. This is my personal go-to recipe during the rainy season, a bowl of perfect proportions, mesmerizing combinations and borrowing inspiration from all my favourite regional soup dishes (hence – slutty).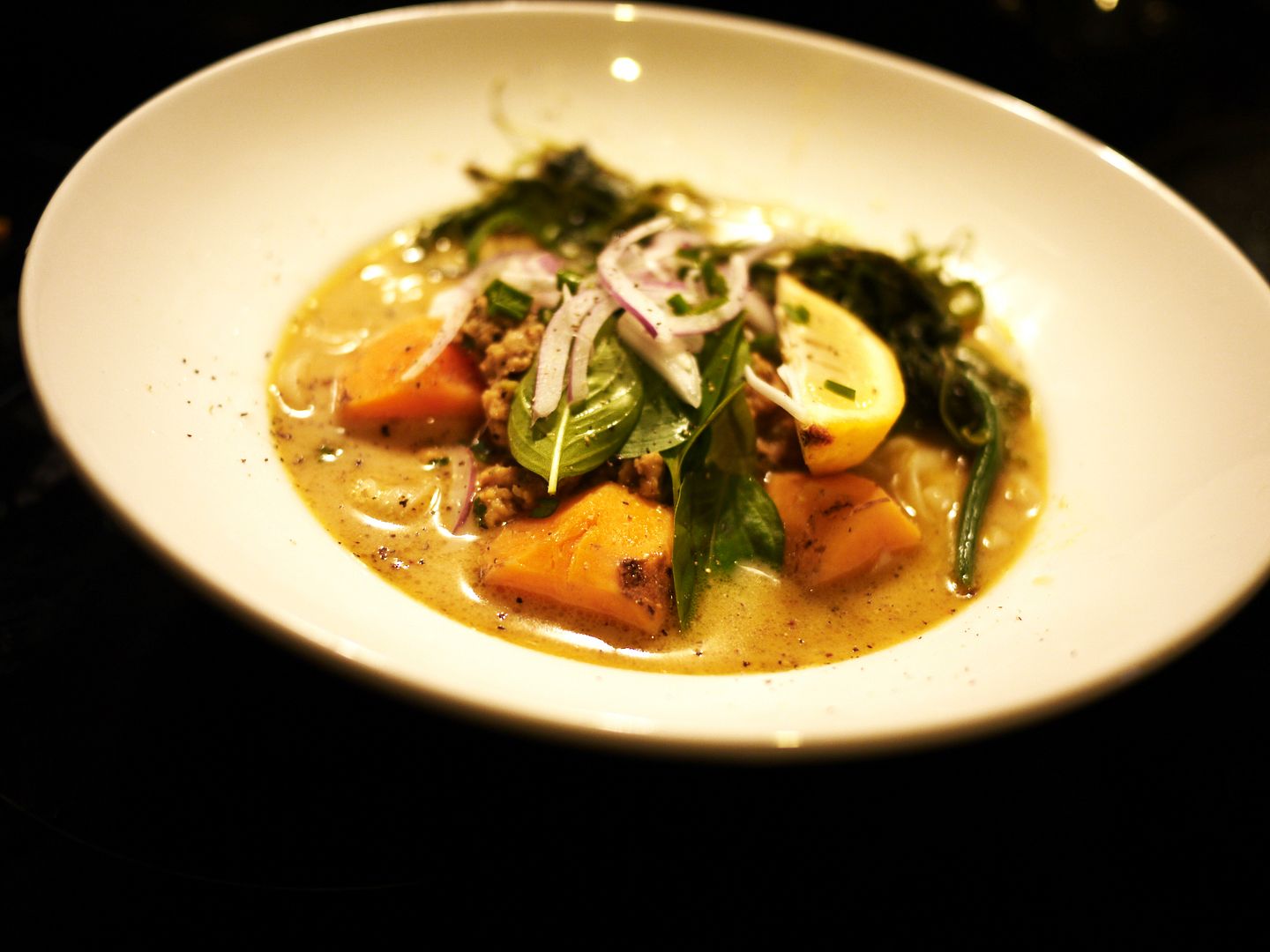 Tamarind Broth Coconut Noddle soup with Shrimp Cakes
Serves 1 very hungry person
Soup Broth
2 tbsp finely chopped ginger
1 sliced red chilli
2 teaspoons of brown sugar
1 1/2 tbsp of chopped lemongrass stalks
3 tbsp of chopped coriander
2 tsp of chopped garlic
1 tbsp of peanut oil
1 tsp of turmeric powder
1-2 tsp of shrimp paste
4 tsp of tamarind paste
3 cups of chicken broth
Mix all ingredient into a paste with the help of a grinder.
Fry paste in sauce pan until slightly brown.
add 3 cups of chicken broth and bring to a roiling boil, until all ingredients are mixed well. Reduce to a simmer, cover and let the flavours build 30 mins.
If you feel the broth has not enough taste, feel free to add some shrimp paste and/or tamarind paste as you taste.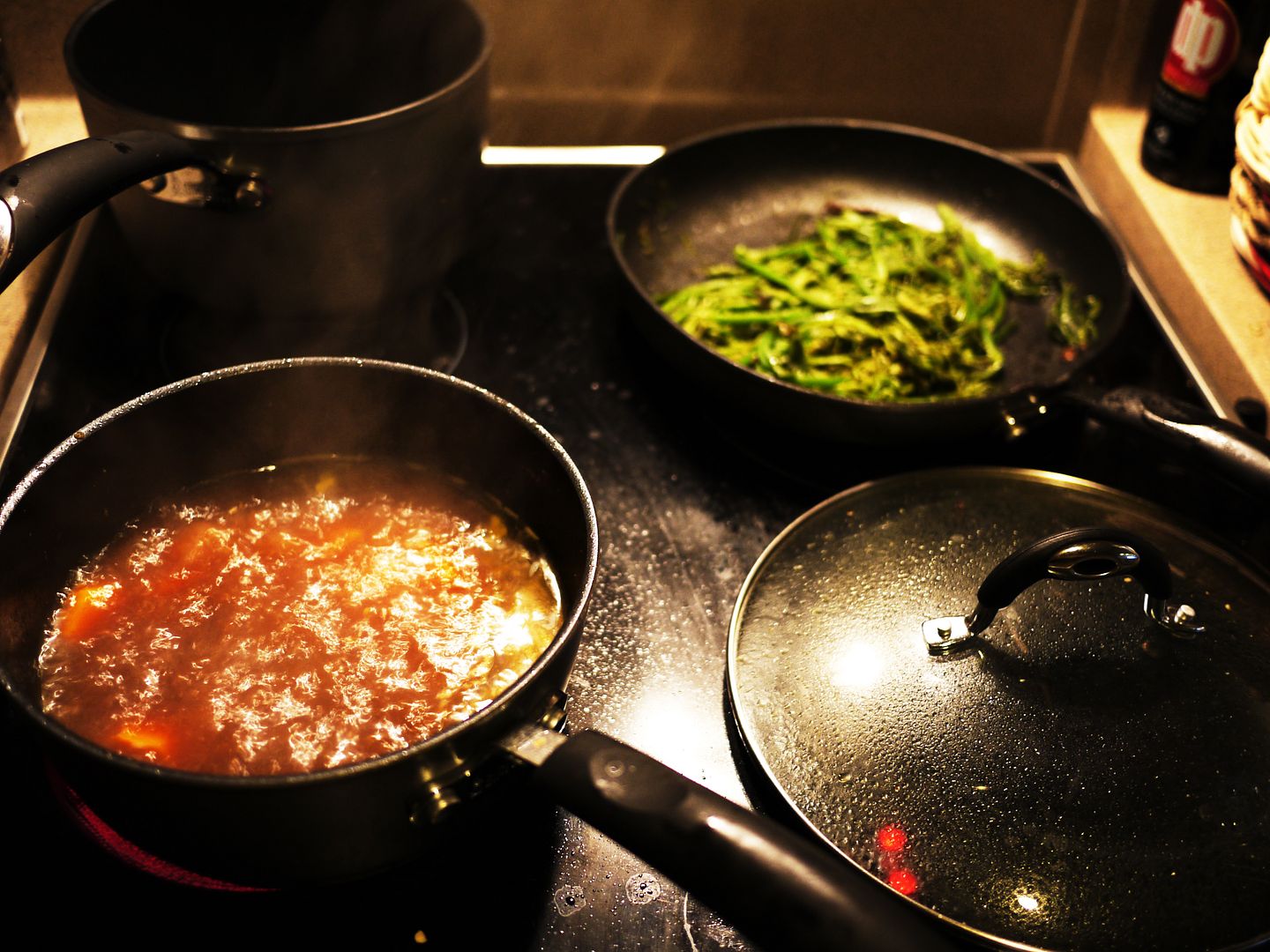 Shrimp Cake
10 cleaned, deveined and shelled shrimp
a handful of basil
1 onion leek stalk chopped
1 tsp of onion powder
1 tsp of garlic powder
1 tbsp of soy sauce
2 tsp of canola oil (as needed to get the ingredients mixing better)
cracked black pepper
1 tbsp of flour
Bring all ingredients into a thick paste with the help of a grinder. And make them into 1 inch balls.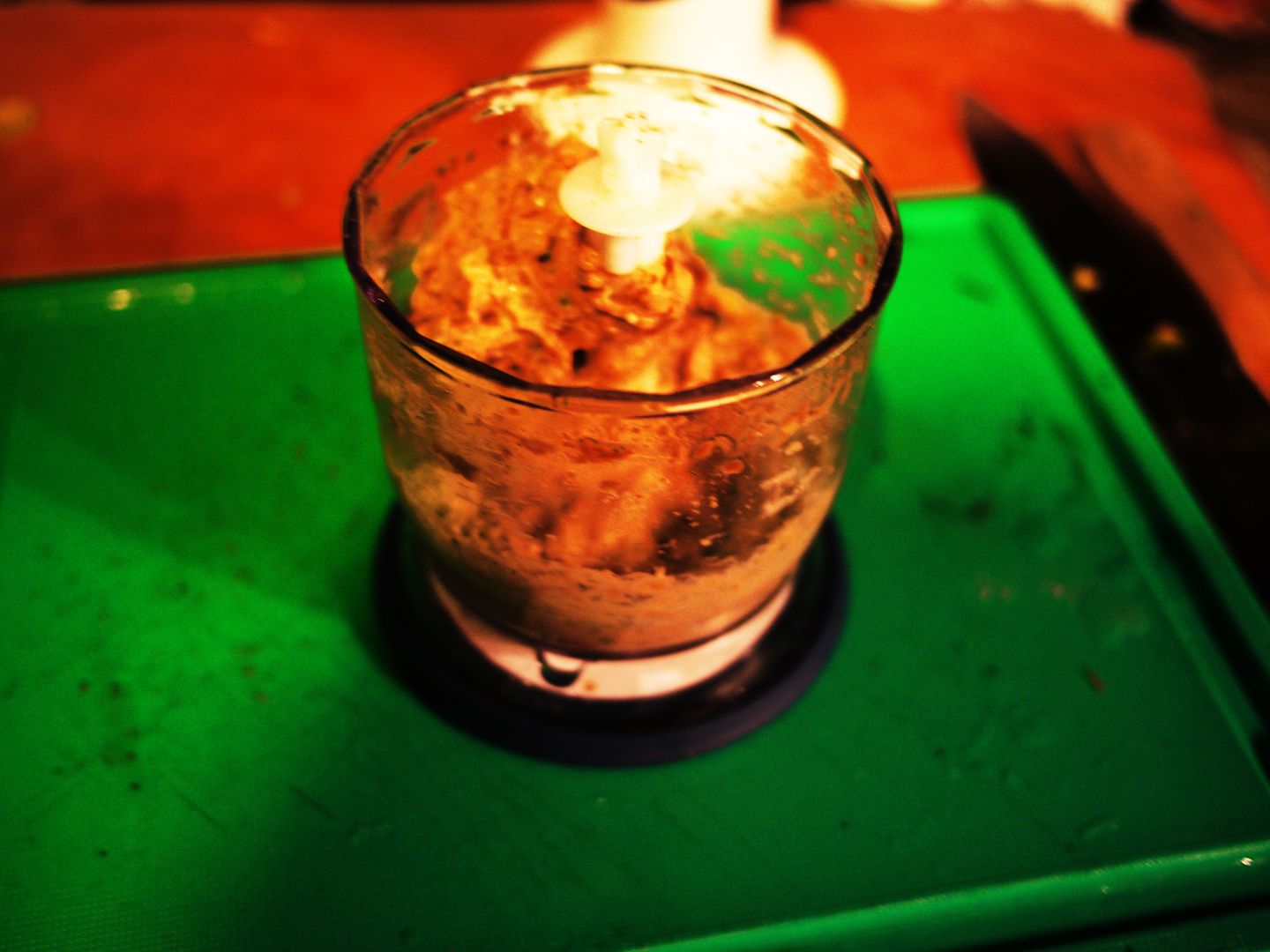 Additions
1 small red onions finely chopped
chopped chives
5 basil leaves
chopped coriander
lime slices
chilli flakes (as needed)
1 handful of sayote tops (bottom parts disregarded) (or Chayote/Chouchou/Vegetable Pear in english)
1 serving of rice noodles.
2 kamotes (sweet potatoes)
1/3 Cup Lite coconut milk (or fresh)
2 tsp fish sauce
Peel and cut the sweet potatoes in 2 and place them in the broth, this will take 10 mins to cook in a simmer.
Wash and cut your sayote tops and fry in light oil until crisp but tender.
Place shrimp balls in the soup (this will take barely 4 mins to cook)
Take 1 serving (recommended serving stated on the pack) of rice noodles and cook according to packaging instructions (usually 2-3 mins) in boiling water. then drain and cool with cold water, to make sure the noodles don't bunch up.
Add coconut milk + fish sauce to the broth before serving, stir and let get hot.
Combine all of the above, enjoy and pass out.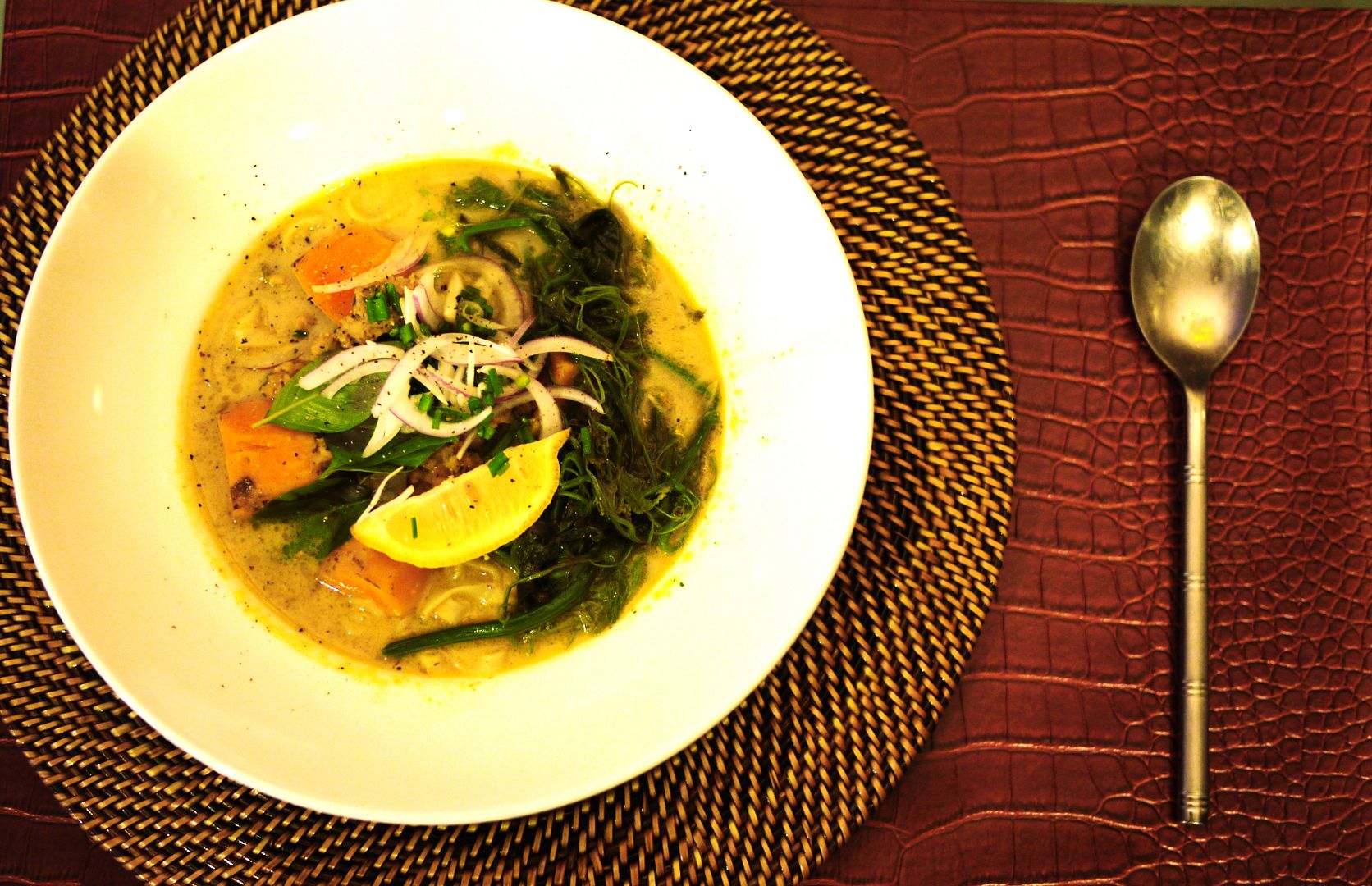 Enjoy it!
The Fat Kid