Gluttons in Paris

Hello Everybody,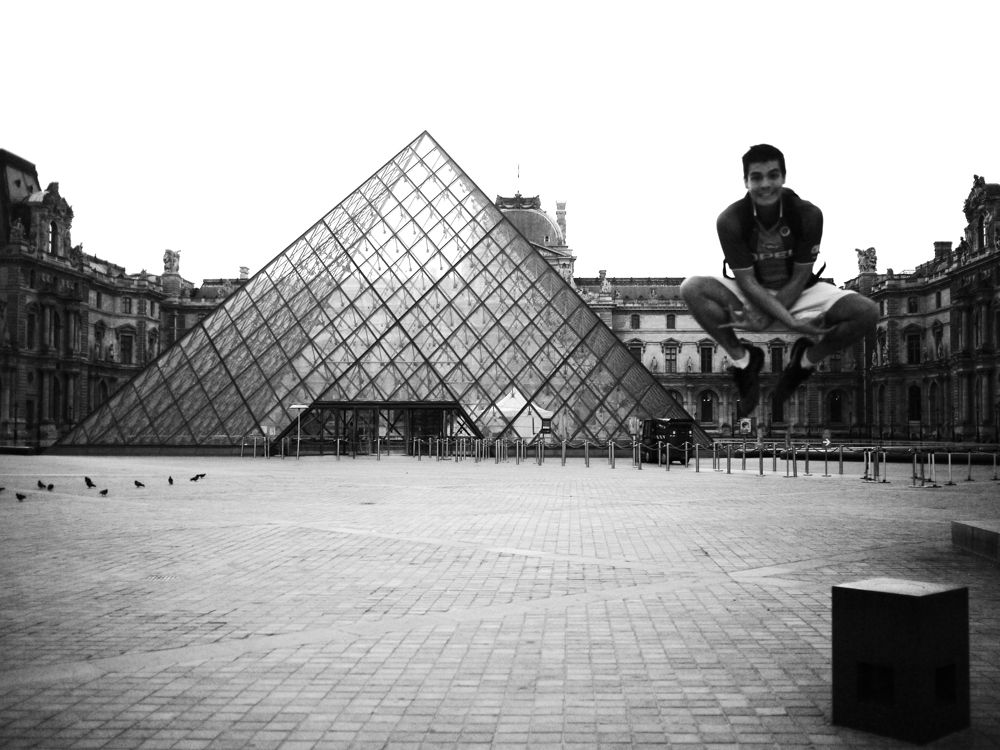 After jogging at 6.30 AM in front of the Louvre, best way to see sites without any people around.
First of all please do not hate me (those who care) for taking so long to post something new up. I arrived in Manila last week and as you can imagine it's been nonstop since then, 1 trying to catch up and read all work related emails, 2 seeing friends and 3 getting back to a healthy lifestyle. Which brings me to the following: I ate for 3 people every day during this 2 week vacation. 1: I ate for the fat kid, 2: I ate for the cook in me and my culinary knowledge, 3: people keep saying the world is going to end, so I gorged. I travelled to Paris (first stop on our little trip) with my Family, my Girlfriend and my Friends. We all had to be in the city of lights for a wedding of a dear friend of ours and after which we all went our separate ways. The dangerous aspects of groups like this, well, we all mostly don't live in Paris anymore, therefore when we do get to go back, Bakeries tremble in fear. To give you a little preview, we arrived at my apartment at 7.00am from the airport, our first day, at 7.10am i was walking  to Erick Kayser, at 7.30am I was walking back to the apartment with croissant, pains au chocolat, baguettes, pain de campagne, pain au lait, brioche aux raisin, éclair, tarte au citrons and croissant aux amandes. By the time i got home, half of my baguette was already eaten (i blamed it on the pigeons). Yes all this food was for 6 people. We all sat down, fried some eggs, unleashed our bread spread, with salted Breton butter, fresh fig preserves from the countryside, peaches, sweet plums, rhubarb jams, St. Moret, greek yogurt, country ham, red vine tomatoes and brewed coffee. This is after a 16 hour flight. We would usually shower and change clothes first. But food has that effect on people. (We had 5 other meals that day)
One of the things I look for when in Paris, is beef Tartare. I absolutely love the stuff and it is served in most bistrots and brasseries around the city. Even though, when dinning in Paris, it's very important to research your restaurants first, as the offer is huge but quality is fickle, the tartare is always either good or redeemable with enough Tabasco and mustard.  something about raw minced meat, with little veg and some basic sauces, screams cave man and hits the spot all the time. Ironically enough, one of my favourite restaurants in Paris, is this no-reservation-always-a-line-outside lao/Cambodian/Vietnamese restaurant in China Town (Lane Lao Xang ), and they have their own "version" of tartare which is also a popular dish in Loas. This Beef Larb is what inspired this perfect healthy and refreshing bite.
Spicy Lean Beef Larb with Sweet Potato Mash
For 1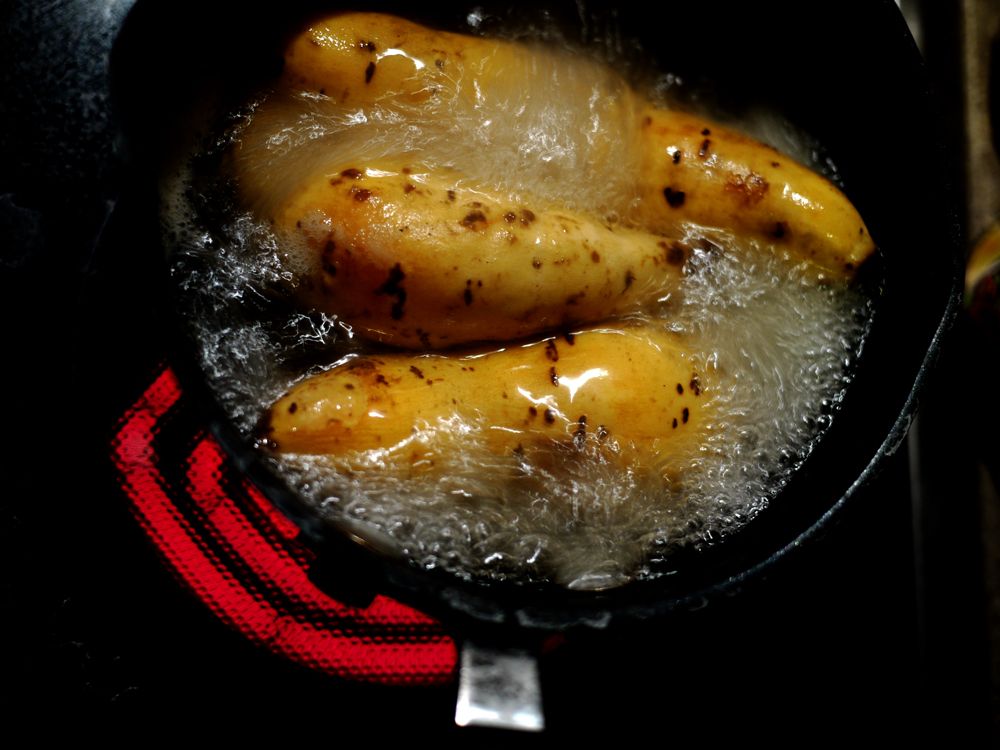 Sweet Potato Mash
–          3 small/medium sweet potatoes
–          4 tablespoons of heated coconut milk
–          Salt and pepper
Boil potatoes in salted hot water. Cook until tender. Remove the skin and mash until smooth with the heated coconut milk and season with salt and pepper.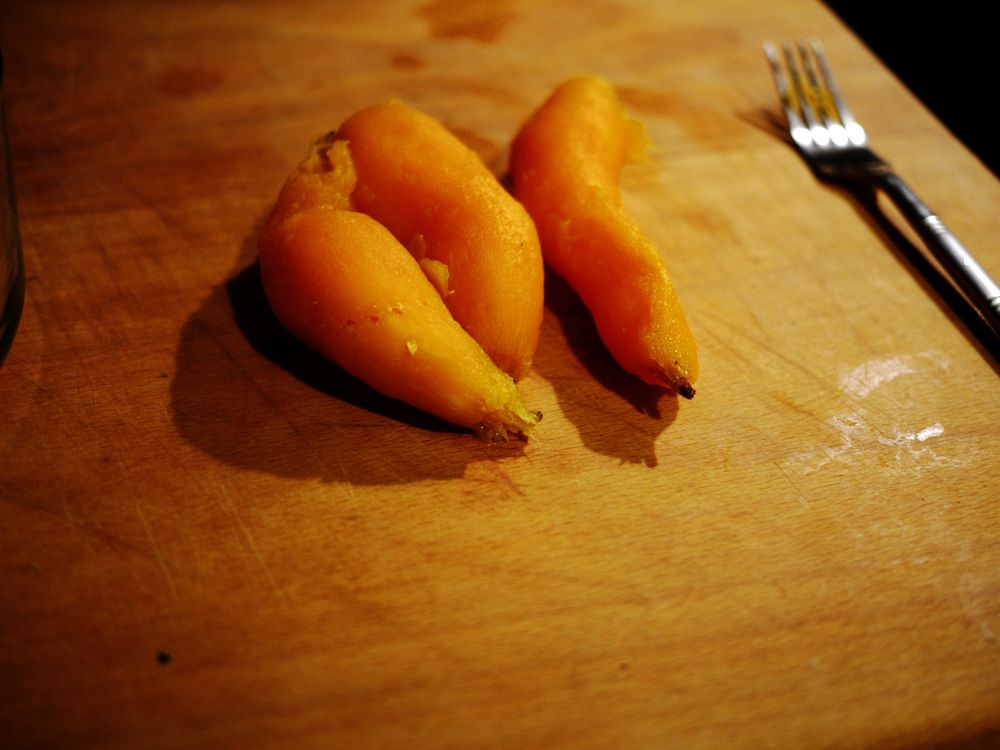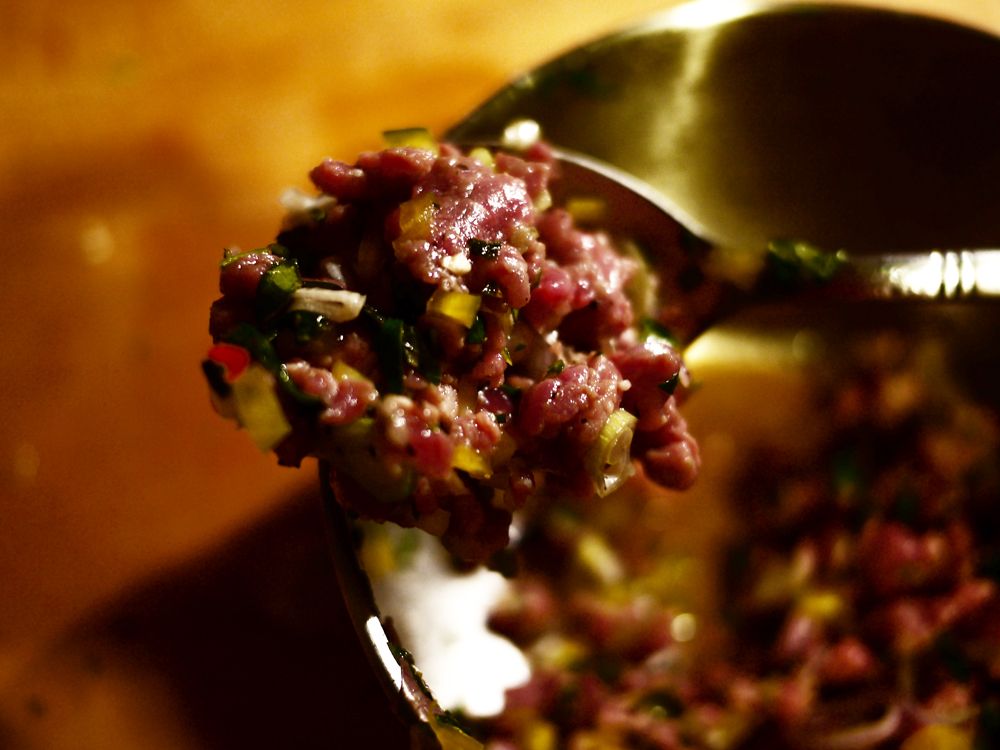 Lean Beef Larb
–          150grams lean tenderloin (the fresher the better)
–          1 red chilli
–          3 shallots
–          Lemon balm leaf (or lime leaves)
–          Mint
–          Basil
–          ½ green pepper
–          Drop of sesame oil
–          ¾ tbsp peanut oil
–          1-2 tbsp of fish sauce (to taste)
–          1 onion leek (white + green)
–          1 lemon
Slice the meat in small cubes, add chopped onion leek (white), sliced shallots, sliced chilli, chopped herbs, diced pepper, sesame oil, peanut oil, fish sauce, juice of 1 lemon, pepper and mix.
Get a pot sizzling hot with a little oil and fry (just to colour) both sides of the patty like mix. Barely 15 seconds per side. You want the insides to just slightly warm but still raw.
Remove quickly and serve on top of bed of mashed sweet potatoes, season and top if needed with S & P, lemon rinds, or onion leeks (green part)
Enjoy!!!
Paris isn't complete without a thorough food experience, check out the following restaurants/places next time you are in the city, this is my little black book of food tripping:
Seafood – Le Jarasse
Crepes – Breizh cafe
Cool resto – Le Dauphin, Chateaubriand,Vivant, Frenchie, Spring, les fines gueles.
Simple Resto –Comptoir + Avant Comptoir, Chez Michel, L'Ami Jean, Chez Paul.
Cocktail – Perscription Cocktail Club, Le Molotov, Le Carmen, Le Shmuck, Le Wildrick
Italian – Casa Bini, al taglio, Coopérativa Latte Cisternino
Cakes and stuff– Berko
High Tea– L'absinthe, le grand Colbert, Cafe Louis Philippie,
Ice Cream – Grome, It Mylk, Bac a Glaces
Brunch – Ralph's, 37m2, Home in Paris, le Bal Cafe, Le Bruch de L'Ouest Parisien, Rose Bakery
Awesome lunch – Cafe cache (104), La belleviloise.
Drinks – Le Mansart, Renoma Cafe, La Conserverie,
Wine Bar : Le Garde Robe, Le Rubis, Le Frenchie Wine Bar, Wine by One, Saturne. O Château. Le Verre Vole,
Chocolate : Jacques Genin, Josephine Vannier . Christophe Roussel, Choroom Via Chocolat, la maison du chocolat, pierre marcolini. Patrick Roger.
Patisseries : Stohrer, Carl Marletti, Eric Kayser.
Oysters: L'huitrier
Coffee: La Cafeotheque
Asian: Lane Lao Xang