Fake Bibimbap – Healthy Quinoa Bim Bim Bap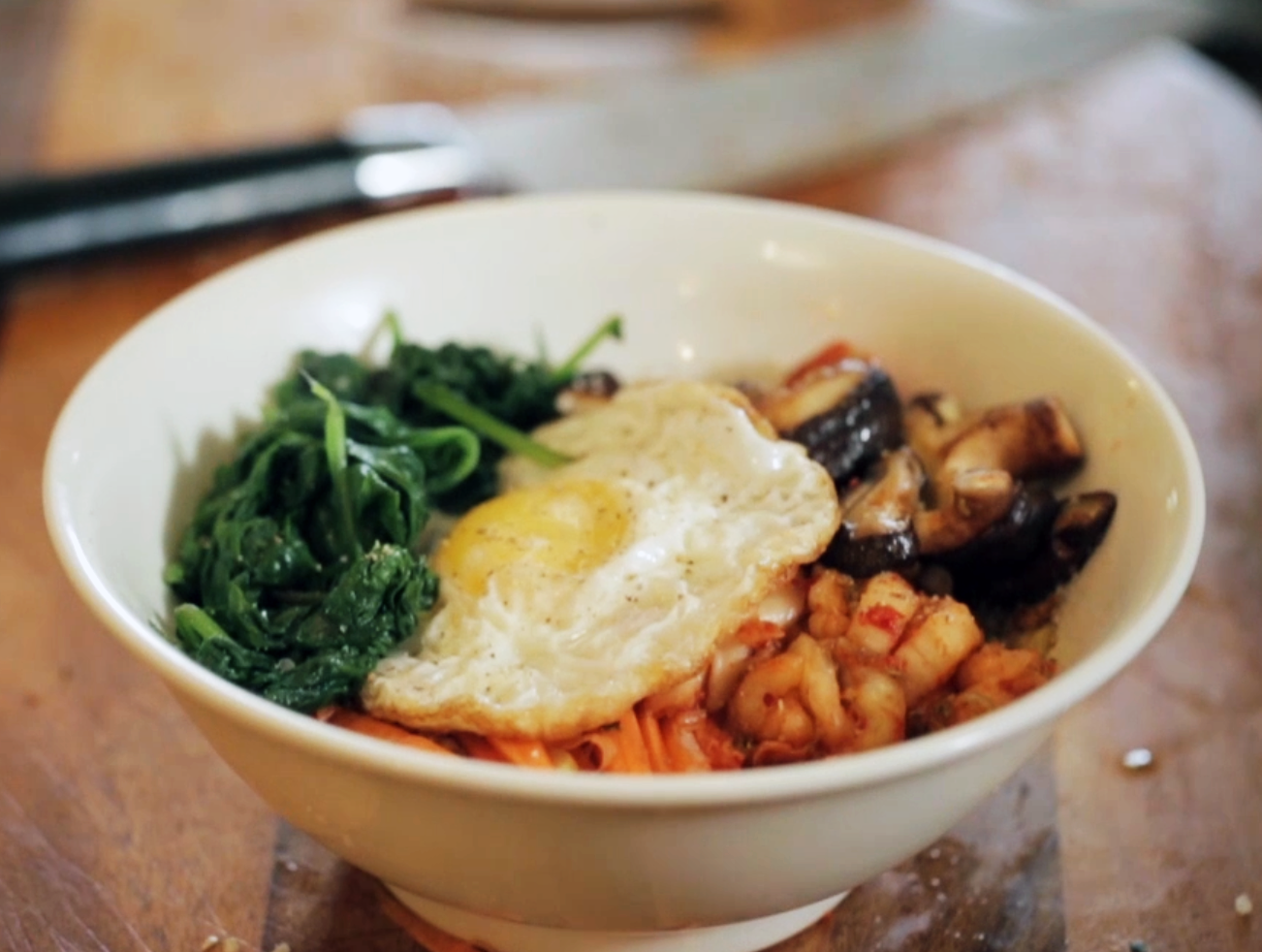 This heat wave is unrelenting.
There are those dishes that make you feel loved. One of those for me is Korean Bibimbap. The continuous heat of the kimchi, the touch of sesame oil, the fluffy rice grain, the caramelised meat and the overwhelming tenderness the yolk enrobes the whole dish with when it bursts. I could actually go on an on just about the delicate moment of a pierced yolk, it gathers so much joy in me that it's almost weird.
All of the above flowery prose, i was craving one day. Only problem is that it was 39 degrees out, shit.
Can you imagine eating two cups of rice, loaded and topped with various ingredients and then walking in the street, sweating harder than a fake witness on a bad court day?
Well i didn't want to find out how that felt.
So to up the coolness, i worked with the fine film team of SeaBiscuit Films (common you have to admit that was a sneaky transition) and we shot a Fake Bibimbap recipe. We called it, drumroll Bim Bim Bap (i know, we are so creative). I love these videos because they actually allow us to pretend we have a TV show (on the off chance that happens – would you guys like to watch that?) and judge the professional output we can produce. I'm more than extactic each time i see the results and i'm so happy that i get to work with people who just share in the passion of food.
So, building on my last post about healthy substitutions, in this recipe i make a quinoa for rice swap and its still awesome.
Stay tuned for more!!!!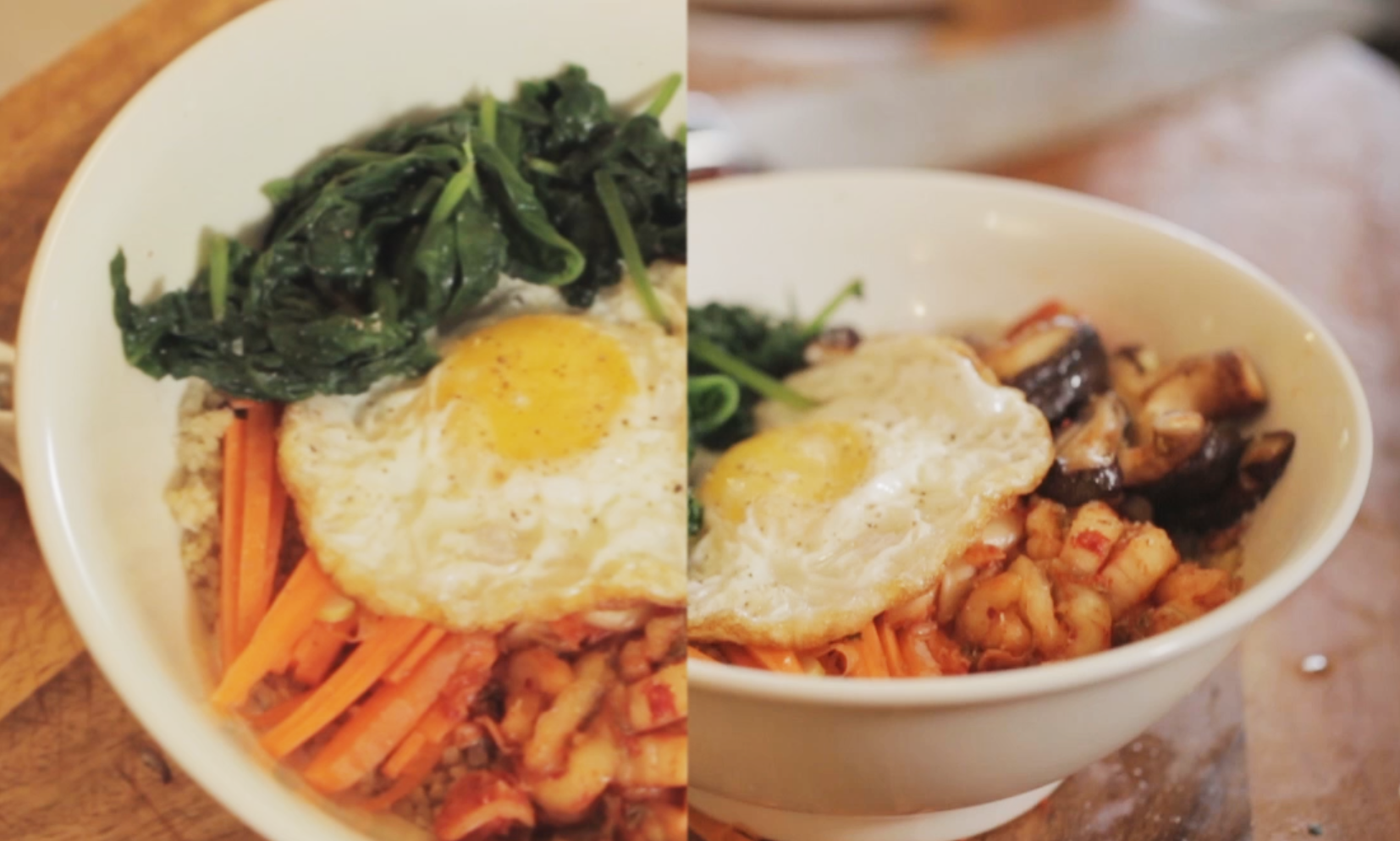 The Fat Kid Inside x Seabiscuit Films (www.seabiscuitfilms.com)
Directed and Edited by Roanne Aujero
Shot by: Nicky Daez, Sabs Bengzon, Sarie Cruz, Dan Gamboa
Sound: Pointbee Multimedia
Music: Broke for Free – Like Swimming