Chicken Inasal Fat Kid Style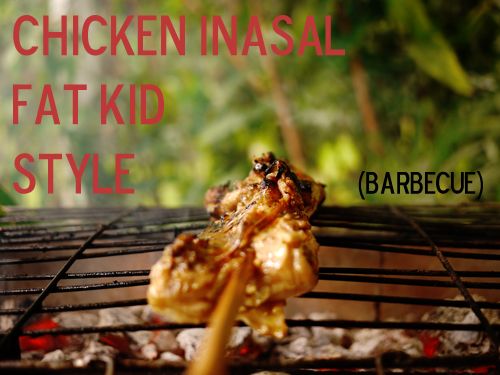 One thing I love to do when it's nice and hot out, is get some meats grilling on the barbecue, unleashing a fury of beautiful smelling charred smoke, tears and sweats from the blistering heat and the overwhelming sense of community that naturally develops around a pit.
I'm a little copped up in my little apartment kitchen, In fact I don't really call it my kitchen but more so my lab, since I have SO many ingredients, spices, equipment all packed in my drawers and cabinets; with no space for it all. I'm more fond obviously of massive kitchens with separate counters, cutting islands, cooking stations and sizeable equipment and even more so of outdoor kitchens. Something about cooking outside, wherever you are in the world, unleashes this sense of calm and sensibility upon you. For a singular moment, either under the sun, or by the snow, you are at peace and can truly enjoy this cooking memory.
There are many ways to cooking outside, some people have charcoal grills, gas grills, brick ovens, induction hobs, the options are endless, I'm lucky enough to have parents who like cooking just as much as I do and have a great little barbecue nook at their house.
I will be focusing on cooking with gas. Living in my apartment, I miss cooking with LPG, so here I'm using a gas grill, live flame with some charcoals for that extra smokiness.
What LPG Provider do i trust the most? Read on.
Recently, I heard that Shellane Gas had changed its name to Solane, and got curious as to what other changes this would bring asides from a new name and a new design. I was happy to find out, that it is the same trusted quality, the same product, the same tanks, regulators and inspection procedures. My family and I have been using the brand for a while so I was happy to find out all this information, moreover, they have now concentrated more on customer service: Solane uses the same hotline number as what Shellane had, and therefore it's still convenient. A more precise delivery, where everything is weighed in front of your eyes, so that you can rest assured that you have properly recieved the amount that you ordered;  a loyalista program and strong safety standards.
When I think Philippines + Family + Barbecue, I think Chicken Inasal.
And since I've been training a lot lately with Triathletes from Bacolod, I thought it would be perfect.
For my foreign friends, Chicken Inasal is basically chicken barbecue but done in a way that will blow your mind. Here we go:
Chicken Inasal Fat Kid Style
Quite simply: Take your favourite chicken parts, legs, breast (with bone and skin) or thighs will all do (if you're trying to be healthy use breast and thighs then remove the skin after cooking) and let them stand in: (this is for 3 pieces), ½ cup of coco vinegar or good white vinegar, 3 tbsp of coconut sugar, 2 tsp of tamarind paste, a bunch of lemongrass bashed up, 4 cloves of garlic, 4 heaped tbsp chopped ginger, 1 chilli, juice of 3 limes, juice of 6 calamansis.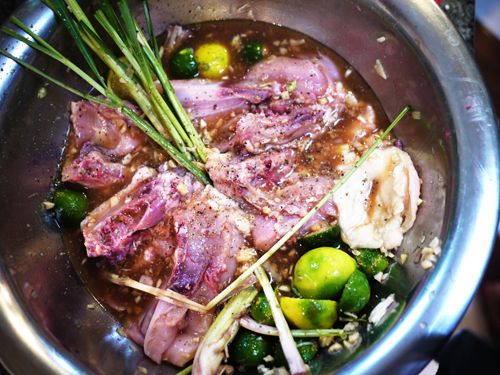 Marinate for an hour and really massage the flavour in the chicken parts. Skewer then grill until cooked on low heat, to give it time to caramelize and not dry out. Keep coating the chicken with some melted butter (with 2 tsp of atsuete powder for colour). Enjoy with a chilli vinegar dip.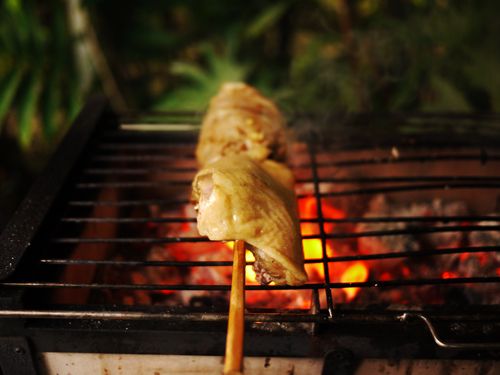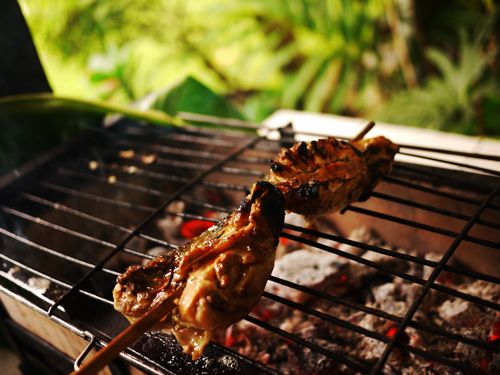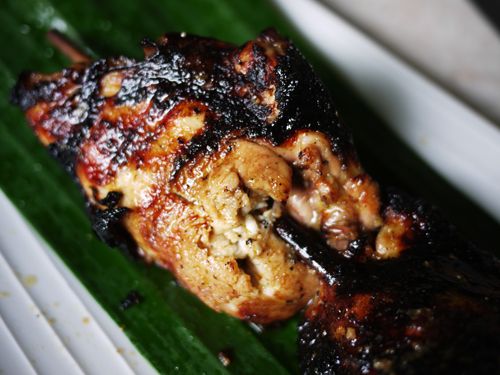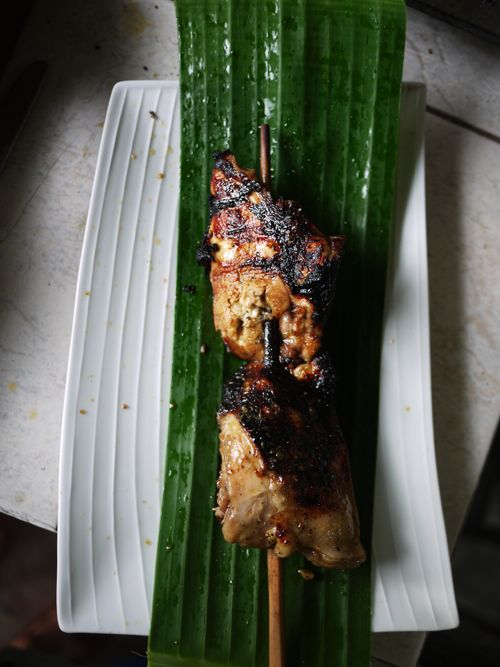 For more information on Solane, its loyalty programs, promos..etc, please visit: http://www.solane.com.ph/