Baking with Casa San Luis: Mango Cream Pie Revisited
Summer is here!! If you've been hiding in a cave all this time, you might have not noticed the surge in temperature in the country but I definitely have. I am not in the mood for heavy cakes this summer but light desserts preferably cold ones.
This is a mix of two different recipes that combines my love for mangoes and airy creamy desserts.
Summer is also the season for my all-time favorite fruit, the Mango. I have tried other Mangoes from different countries but non compare to the Filipino ones.
Hope you enjoy this quick, easy, refreshing dessert that will please palates of all ages.
In this recipe, I opted to use Speculos biscuits sold in Rustan's under the Casino Brand but you may substitute it with Graham Crackers.
Ingredients needed:
Juice of 2 Big Oranges
Zest of half an Orange
3 egg yolks
2 Mangoes
150 g of sugar
250 ml of cream
5 pcs of Speculos Biscuits
Bring to a boil the orange juice and the zest.
In a bowl, whisk the sugar and egg yolks together until you get a pale mixture. Add in the orange juice once it has cooled.
Heat the mixture on low fire to cook the eggs. You will know if the mixture is ready if the cream covers the back of the wooden spatula. (to add a little something-something to this dessert add an Orange Liqueur at this time.) Once it's ready place it in the refrigerator to cool.
Cut your mangoes and place them in serving dish. You may use ice cream bowls, glasses, soup bowls.
Whip your Cream and fold in the orange juice mixture. Pour on top of your Mangoes.
Place pieces of biscuits to decorate your Dessert.
You may use sliced almonds on top and put it in under the grill of your oven or salamander to toast the nuts. Then you will have a Gratin aux Mangues.
Substitute the mangoes for berries for a berry-delicious treat. :p
Pictures: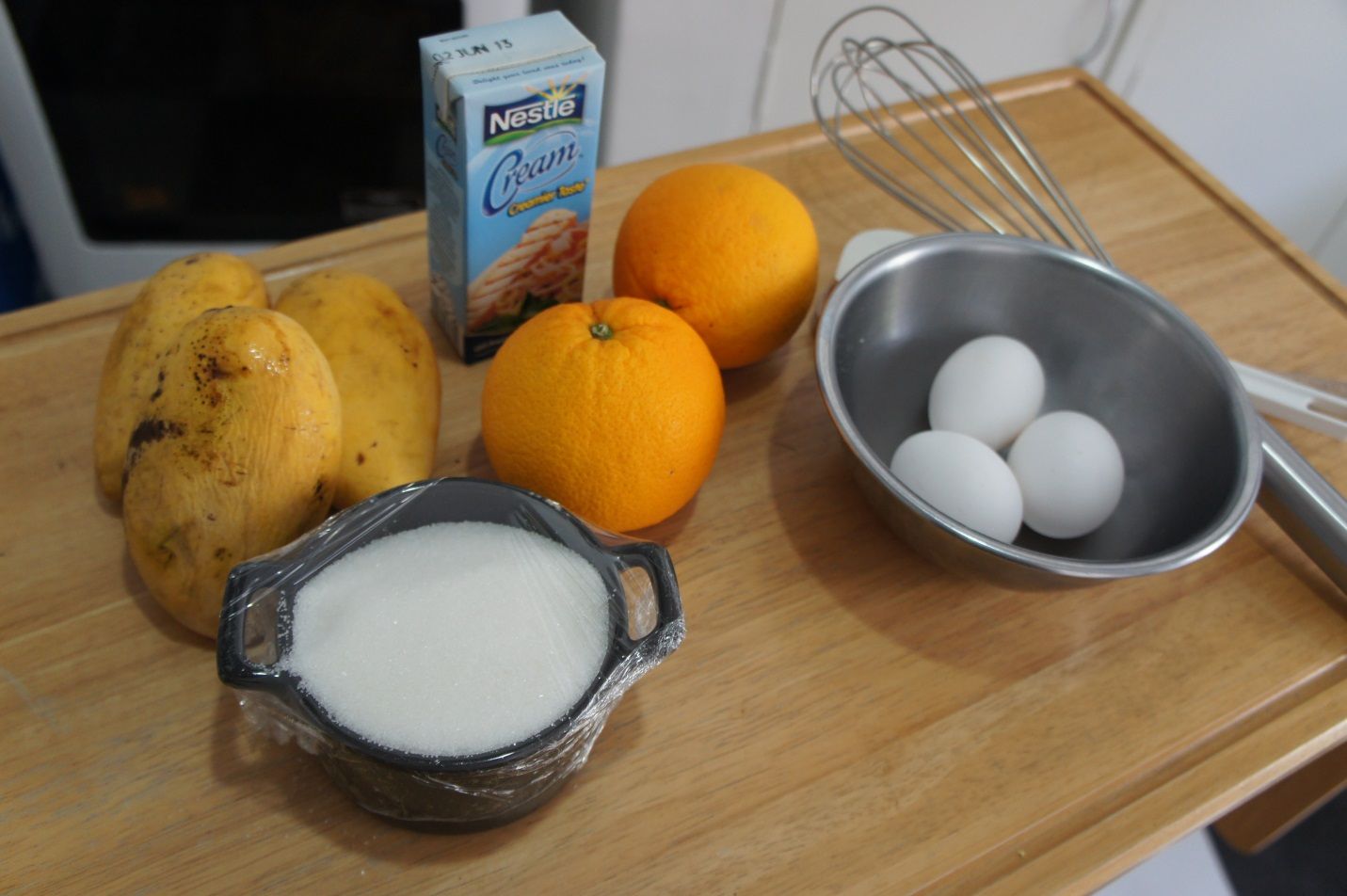 Ingredients needed.
Cream your sugar and eggs.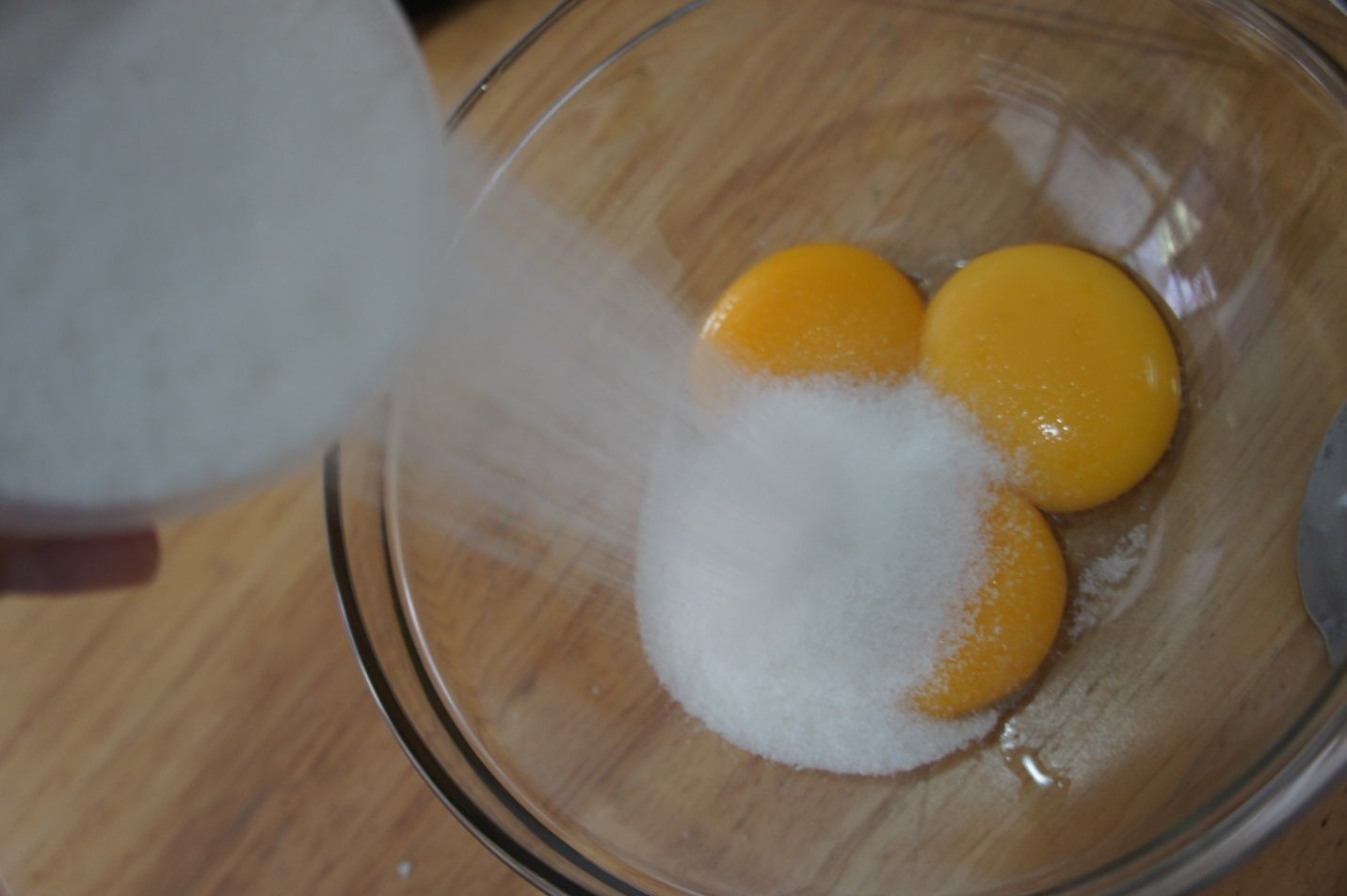 This is the color it should have. A very pale mixture compared to the yellow of the Mango.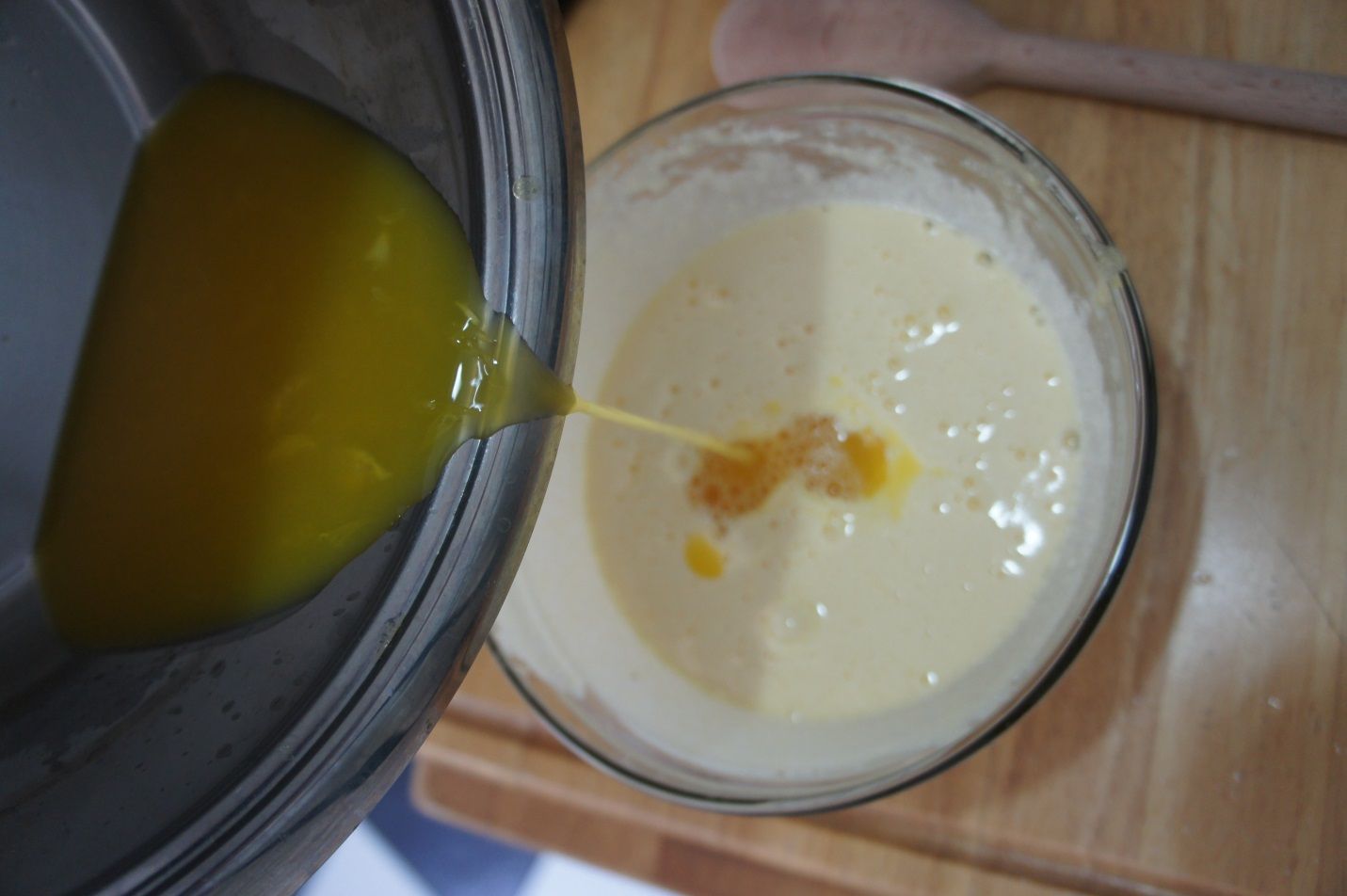 Pour your orange juice into the egg-sugar mixture
Cook the egg-juice mixture on low heat. You need to stir continuously as not to cook the eggs. If the heat is too high you will have lumps of eggs and you don't have want to have that.
You will know that the mixture is ready once it completely coats the back of a wooden spoon. It isn't runny nor is it too thick like custard.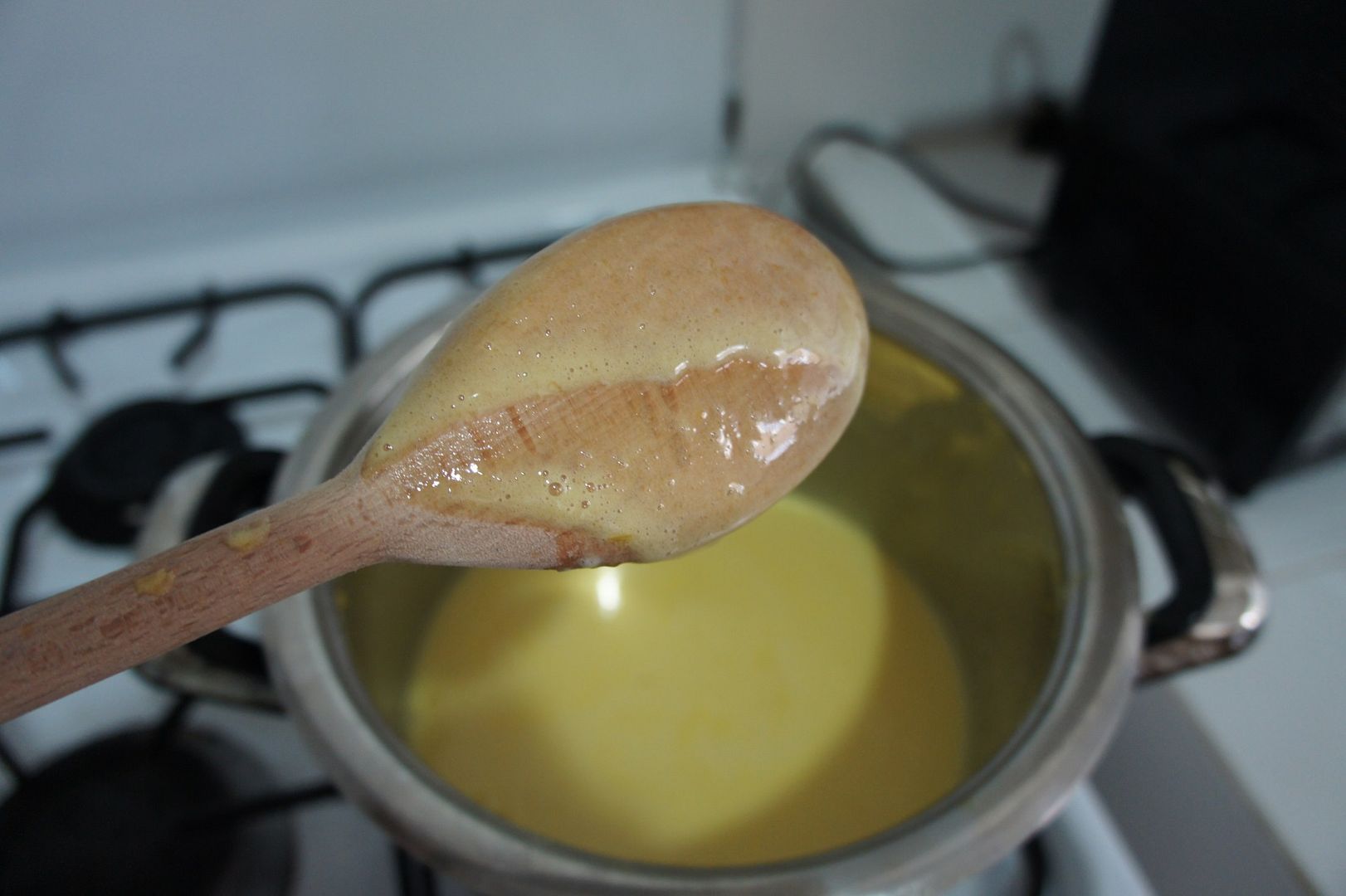 While the mixture is cooling, prepare your mangoes.
Whip your cream and fold in your egg-orange mixture. (don't mind my runny whipped cream I didn't have a mixer and tried to whip it by hand J)
Place the cream on top of the mangoes. Then add your speculos biscuits.
Place in the refrigerator and bring it out right before serving. This dessert can be made up to 2 days in advance and place the biscuits before serving.
Carmela from Casa San Luis for The Fat Kid Inside
https://www.facebook.com/casasanluispastries