Words of Food: A Slice of Home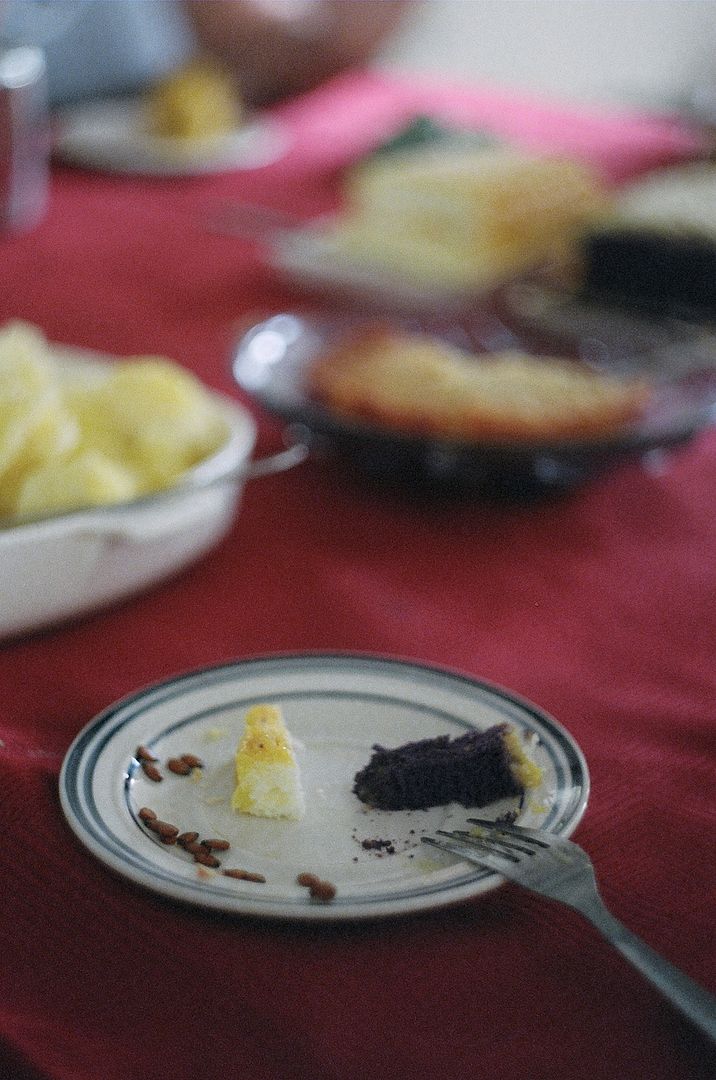 My favourite thing about sharing a meal is the long lingering afterwards-you know when everyone's plates are all smeared, table splattered and covered in crumbs. If there are any leftovers, it's gone cold but no one pays any mind. Everyone's laughing too loudly or the secrets spilled keep everyone quiet. Time loosens its hold and people indulge themselves in each other's company. Then someone remembers the tea or coffee and the pie they picked up, stretching whatever this exchange is called. If there's a word for this moment it would be the loveliest word.
My dad hadn't been back to Manila since 1995. We moved to Riyadh after I was born and then to Toronto when my siblings happened. He had many reasons that kept him from home and his family but last January he decided they weren't good enough anymore. We bought two tickets and were up in the air in two weeks. I guess when the heart knows, it just knows. I hadn't been back since I was eleven, so I too, was ready to meet my family again, ready to see the place where I came from and to be enveloped in this culture I craved.
It was an incredible four weeks. Every day I learned something new about my relatives, my country and in turn myself. The language became sweet, the histories grew valuable and the holiday ripened into a wonderful experience. Most of the learning was done at the table over Filipino favourites and oh, so much rice- kare kare, talaba, liempo, pancit, adobong puti, laing, tapsilog, palabok, lechon, manga, pan de sal with matapis na bao. Cousins, titas and titos all became teachers and I wanted to consume everything. It's unbelievable how much food grounds us and connects us with other people and places.
A lot of my fondest memories from our visit were complemented by something I ate. Like when we scanned beautiful Boracay by parasail and traced its surrounding islands on a crazy speedboat. Though it left us a little empty and lightheaded, the sisig, sinigang and adobong pusit wrapped our insides like ribbons. My first mangosteen was magical- I peeled and ate it from the top of these steps leading to an overcrowded tiangge mall in Divisoria. I was in a trance watching customers haggle, children play, motorists weave in and around pedestrians. It was all moving in this strange and dangerous rhythm and I just swayed and ate. There was another night my uncle took us to a Seafood Paluto. We threaded through aisles of freshly caught goods, proudly displayed on mounds of ice. We were called at and temped but only stopped by his favourite sukis and picked up all of these wonderful squids, shrimps, crabs and fish.
None of the gold has faded since we've been back. Oh, if you only knew how many cups of tea and slices of pie I had just to stretch these moments with them. We may have set the table as strangers but we've left it as kin.
Mariyah Gonzales for The Fat Kid Inside